Distributed Control Systems/Process Control Field Engineer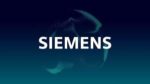 Website Siemens EDA
Position Overview
Siemens Industry – Customer Services Division is searching for a Distributed Control System/Process Control Field Engineer to perform field service, engineering, troubleshooting, preventative maintenance, and commissioning activities for Process Automation Systems in industrial and utility facilities located in the greater Nashille, TN, area.
Equipment knowledge preferred to include the majority of the following; PCS-7, APACS, WinCC industrial controls, various communications protocols (Profibus/Profinet) and Siemens HMI systems.
Guides and performs on-site technical and operational support in the development, installation, maintenance and troubleshooting of PCS7 equipment and systems of a complex nature.
This position is accountable for the fulfillment of Service Contracts to regional Customers, and for Service to Customers on a Break / Fix, Demand Service needs.
This Senior Field Service Engineer will work in the Customer Service Business Unit, Process Automation area of Field Service reporting to the Operations Manager for Process Automation Field Service.
Responsibilities:
Overall responsibility in this role is to perform direct Field Service and support functions to Customer sites, to assist other Field Engineers with large tasks,  and to provide startup and commissioning support to the Projects team(s).
Applies creative and advanced skills to resolve complex problems not covered by existing procedures or practices.
Specific job tasks and functions.

Ensure safe job practices are being followed, filing Daily Safety Brief form before work begins each day.
Provide scheduled and emergency support remotely or onsite, and provides 2nd and 3rd level user support
Perform software version updates for on-site customers.
Complete broad scope of product and systems support including configuration, installation, commissioning, maintenance, troubleshooting and evaluation of customer equipment, systems, and applications.
Integration of computer hardware and software.
May manage sub-contractors and monitor delivery.
Program customer requested system changes in function blocks, Sequential Function charts, Ladder logic, and statement lists.
Ensure backup(s) and archives of client systems are kept current.
Develops and submits daily field reports covering all job activity.
Guides the maintenance of Siemens PCS7 Process Control systems, test equipment, calibration items, etc.
Will assist in the planning and estimating of labor categories, rates, material dollar costs, transportation expenses and per diem rates to help with the completion of proposals.
Guides training of customers to maintain and adjust complex equipment.
Guides the review of task plans, drawings, and installation schematics and provides continual guidance throughout task duration.
Required Knowledge/Skills, Education, and Experience
BS/BA in engineering, computer science, Industrial Controls or other technical field.  Certification may be required in some areas.
8+ years of successful experience in related field and successful demonstration of Key Responsibilities and Knowledge as presented above. Advanced degree MAY be substituted for experience, where applicable.
50-75% travel required.
Good troubleshooting and interpersonal communication skills required.
Knowledge of Process Control systems, theories, and applications. PLC(s) preferred. Overall understanding of distributed control systems and process controls required.

This position supports a Siemens customer who requires all employees and vendors to be fully vaccinated against COVID-19 where permitted by applicable law and in accordance with an accommodation based on legally protected reasons.
Preferred Knowledge/Skills, Education, and Experience
Experience in the Specialty Chemical industry is preferred.
Knowledge of Siemens PCS7 products, Batch and Continuous processes, Brewing, Profibus/Profinet, and networking is preferred.
Siemens Drives and S7 experience is a plus
Share this post via:
---