Director Product Marketing – Design IP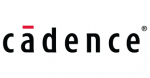 Website Cadence
Cadence's Design IP Product Marketing team is hiring for a Product Marketing professional focused on product/strategy definition and execution for Semiconductor Design IP  The position will have responsibility for delivering the business for one or more Design IP products. Very motivated individuals who have the ability to drive the business as well as interface with R&D teams will be considered.
The job responsibilities include working closely with sales and FAEs on Design IP customer design wins, contributing to a strategy for Design IP, product and platform strategies, end customer usage models, competitive assessments, engineering influence, product positioning, and public disclosure for these IP products and solutions.  Additional responsibilities include: working with the engineering teams in an in-bound product management role; developing collateral (presentations, datasheets, white-papers, articles, blogs), tracking protocol development in specification bodies, representing Cadence at trade shows and conferences.  Adeptly working in a matrix team across various product teams will be crucial to successfully completing these responsibilities.
You must possess the below minimum qualifications to be initially considered for this position. Preferred qualifications are in addition to the minimum requirements and are considered a plus factor in identifying top candidates.
Minimum Qualifications:
· Bachelor's degree in Electrical or Computer Engineering or Computer Science
· 5+ years of experience in hardware or IP, in design or field applications; Experience in interface protocols; demonstrate aptitude to quickly comprehend complex hardware and software solutions
· 2+ years of experience a product marketing organization
Additional Preferred Qualifications:
· MBA (Masters in Business Administration) or MS in a technical field with solid business aptitude is desired but not a hard requirement
· Understand the various interface protocols; demonstrate aptitude to quickly comprehend complex hardware and software solutions. Past experience in one or more of the following is highly desired: DDR DRAM – DDR5, DDR4, DDR3, LPDDR5, LPDDR4, LPDDR3, GDDR6 or GDDR5
· Ability to handle multiple product and/or program tasks at one time and the skill in program planning and management
· Ability to work well with external customers
– Ability to interface well with multiple product teams.
· Ability to work effectively with diverse teams of internal and external partners and customers
· Ability to develop and use business case to prioritize activities
· Ability to influence customers to find strategic alignment that aids IP Group goals
· Ability to develop or recognize creative solutions to opportunities and problems
· Ability to synthesize unstructured data and present recommendations successfully to senior management
The annual salary range for California is $156,800 to $291,200. You may also be eligible to receive incentive compensation: bonus, equity, and benefits. Sales positions generally offer a competitive On Target Earnings (OTE) incentive compensation structure. Please note that the salary range is a guideline and compensation may vary based on factors such as qualifications, skill level, competencies and work location. Our benefits programs include: paid vacation and paid holidays, 401(k) plan with employer match, employee stock purchase plan, a variety of medical, dental and vision plan options, and more.
Share this post via:
---