Director of Project Management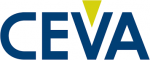 Description
The Mobile Broadband Business Unit (MBBU) is a business unit in CEVA developing broadband communication products. The MBBU is mainly focused on baseband IP solutions for the cellular market for both the infrastructure and User Equipment products.
In this role, you will be managing the MBBU projects involving HW architecture, HW Design & Verification, Algorithms and Software teams. These projects include development of products like cellular modems, Communication Digital Signal Processors and Radar/Lidar baseband.
This role is reporting to the MBBU General Manager.
Requirements
At least 10 years of experience in development of SoC products
At least 5 years of experience in managing complex HW/SW projects with >20 engineers
Experience with project planning and tracking methodologies and systems
Highly organized, self-motivated, self-directed, proactive
Excellent communication skills, and ability to thrive in a global multi-site environment
An independent problem solver
Experience with 4G or 5G-NR SoC – Advantage
Education:
B.Sc. / M.Sc. in Electrical Engineering from a leading institute
Share this post via:
---