Director of Advertising and Marketing Programs (Remote)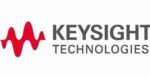 Overview
Keysight is on the forefront of technology innovation, delivering breakthroughs and trusted insights in electronic design, simulation, prototyping, test, manufacturing, and optimization. Our ~15,000 employees create world-class solutions in communications, 5G, automotive, energy, quantum, aerospace, defense, and semiconductor markets for customers in over 100 countries. Learn more about what we do.
Our powerful, award-winning culture embraces a bold vision of where technology can take us and a passion for tackling challenging problems with industry-first solutions. Diversity, equity & inclusion are integral parts of our culture and drivers of innovation at Keysight. We believe that when people feel a sense of belonging, they can be more creative, innovative, and thrive at all points in their careers.
Responsibilities
We are seeking a highly skilled and experienced Integrating Manager who is detail-oriented and data-driven to join our Keysight Global Marketing organization at Keysight Technologies. As an Integrating Manager, you will play a crucial role in managing an advertising team focused on advertisement placement, buying, and operations. Additionally, you will oversee a programs team responsible for implementing marketing programs designed to drive awareness across Keysight's key areas of focus, including but not limited to: Automotive, Cellular communications – 5G and 6G, Aerospace and Defense, Semiconductors, etc. Your ability to leverage data analytics to make strategic recommendations and implement data-driven solutions to improve ad performance and marketing program performance is a must.
Lead advertising buying and optimization team: proactively identifying areas of process improvement; creating team training materials and documentation; mentoring team in B2B advertising best practices; providing thought leadership in ad-buying strategy; and driving adoption of structured planning and ad management processes.
Provide strategic direction in optimizing advertising spend to maximize return on ad spend (ROAS) and improve cost per lead, identifying points of diminishing return and ensuring blend of advertising placements is cost-effective and balances lead quality against quantity.
Oversee and train team in areas of advertising operations, including ad trafficking, alignment to campaign tagging taxonomy, tagging implementation, and optimization against KPIs and goals.
Provide strategic direction and direct support in areas of media planning including audience targeting, alignment of creative assets and landing pages to campaign goals, projected outcomes given media mix, and shifting of advertising budget between channels based on demonstrated performance.
Proactively identify test-and-learn opportunities based on ongoing industry research, understanding of competitive space, and customer insights.
Implement automated processes to monitor and troubleshoot in-flight advertising campaigns.
Work with campaign planning teams to align advertising plans with cross-functional execution of marketing activities.
Qualifications
Bachelor's degree in marketing or equivalent work experience. Master's degree and/or specializations in digital marketing preferred.
10+ combined years of experience in marketing and advertising roles.
8+ years leading work scope and strategy for client or internal advertising campaigns; +4 years directly managing the work of others; experience acting as director of advertising or director of demand generation preferred.
+4 years working at a B2B company or managing B2B clients, with a deep working knowledge of the marketing to sales pipeline and optimizing advertising campaigns to drive qualified leads. Experience with multi-national companies preferred.
A strong technical background with +4 years hands-on-keyboard experience trafficking creative and implementing campaigns within demand- or supply-side platforms. Direct experience with ad serving and ad management platforms, bid strategies, conversion tracking, DSP/DMP setup and management, and paid search/social platforms.
Strong strategy experience with +4 years acting as lead planner and negotiating ad-buys with vendors and publishers.
Strong analytics skills and the ability to make data-driven recommendations to improve campaign performance. Proven track-record leveraging marketing data to optimize campaign performance.
Excellent communication and interpersonal skills, with the ability to collaborate effectively with team members, stakeholders, and cross-functional teams. Able to clearly explain and visualize complex technical concepts in a way that is easy to understand.
At Keysight Technologies, we offer a dynamic and collaborative work environment where innovative ideas are encouraged and valued. Join our team if you are a go-getter, highly motivated, passionate and want to play a role in helping to create a world-class global marketing organization.
Share this post via:
---