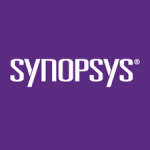 Website Synopsys
About the Role:
As a Human Resources Business Partner at Synopsys, you will have the unique opportunity to be an integral member of a core team providing comprehensive and strategic HR solutions to one of our largest and most dynamic businesses. Responsibilities include:
Act as a thought partner to group executives and their teams to help translate business objectives into talent strategies.

Design and deliver targeted solutions with a high degree of focus on scale and growth, including strategic planning, visioning, talent assessment, change management and team building

Proactively assess team, manager, organizational development needs, make recommendations, and implement appropriate solutions

Partner with international colleagues to gain deeper understanding of the global business landscape and strategize 'local' topics.

Integrate and partner with HR colleagues in the Recruiting, Learning & Development, Compensation, Legal, and HR Programs teams to implement solutions that solve problems and scale the business

Drive performance management discussions to reinforce a culture of achievement and vitality.

Research best practices and provide thoughtful recommendations anchored in analytics and geared to achieve desired outcomes.

Implement corporate policies related to human resources, organizational, and employee development at the business level.

Consult with employees and managers to address root causes of human resources issues, attempting to resolve employee relations issues with a systematic approach.

Participate in company-wide programs and initiatives (e.g; compensation planning, leadership development, workforce planning, and organizational change).

Drive and support Inclusion and Diversity initiatives within the client group.
About you:
With a minimum of 10 years' related high-tech experience at a division or site level with proven success linking HR strategies to business outcomes, you should demonstrate:
Ability to build relationships and exercise influence and courage with senior management/partners and solve problems strategically.

Ability to deliver operational and strategic programs and processes across a global organization successfully.

Ability to assess an organization, identify gaps, and develop solutions in collaboration with global team members and centers of excellence such as compensation, learning and development, staffing, security and legal.

Excellent judgment and experience assessing risk relative to the business

Comfort focusing on the future while managing day to day matters.

Effective communication and critical thinking skills

Experience and passion driving inclusion and diversity ideals

Solid project management and leadership through change management

Commitment to learning and thriving in a constantly changing environment and cultivating collaborative and supportive relationships across teams

Strong ability to use data and survey results to identify insights that drive action

Experience collaborating and empowering in a global and/or matrixed organizations

Outstanding consulting, coaching and facilitation skills

Hands on approach, great listening skills, and a sense of humor