Director for AI Architecture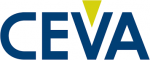 Website CEVA
Description
Are you an experienced Processor/AI hardware architects in depth knowledge of parallel processing, advanced memory systems, efficient interfaces for the high bandwidth data, power and area efficiencies required for AI processors
We are looking for a leader, who can bring up new ideas and helps drive our AI solutions in Automotive, Robotics and Mobile for computer vision, sound and workloads.
As director of the AI architecture team, you will drive the architecture design of all CEVA's AI processors and its road map for Many cores, researching new ideas, defining them and then driving the implementation phase with the VLSI and Software teams.
Role
Manage, directs the HW & SW activities relating the AI and Many Cores architecture designs team.
Coordinate activities and specifications with R&D, Marketing and Sales organizations, assign resources and set priorities. Ensures to provide proper specifications and documentation.
Drive patent filing on innovations
Drive technology papers and presentation in technology conferences
Support the sales team in customer' meeting
Requirements
MSc degree in Computer Engineering, Electrical Engineering, Computer science or related field
More than 7 years in managing Processor Architectures
Experience with AI and/or multiprocessing architectures
Experience with System architecture including developing memory solutions
Multi-disciplinary knowledge
HW development (design with Verilog/VHDL)
Embedded SW project involvement (embedded SW coding – advantage)
Development of Neural Networks accelerators
Ability to work productively on multiple tasks with cross-organization departments
Excellent communication skills
Fluent in spoken and written English
Knowledge and skills:
VLSI frontend Design or Backend design – advantage
C/C++/Python knowledge – advantage
Knowledge in AI software & algorithms – advantage
DSP – advantage
Computer vision/Audio/Voice projects – advantage
Should be hard working, team oriented, creative, cooperative, and good in problem solving.
Share this post via:
---