Design Representation, Automation and Assurance Scientist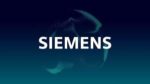 Website Siemens EDA
We are looking for a talented Design Representation, Automation and Assurance Scientist with deep know-how and interest in Data Science, who would like to join our Design and Representation System (DRS-US) Research Group of the "Simulation and Digital Twin" Technology Field, in the Tri-state area!
We need your help to build the world's most advanced modeling, simulation and optimization technology stack for large scale AI-driven engineering and manufacturing toolchains, in collaboration with our partner startups, leading academic institutions and government agencies. We're currently bringing onboard talented scientist like you to research and build our AI, ML, NLP and Knowledge Graph pipelines to support our projects. Our goal is eventually to model how engineers understand and solve the most complex design challenges through studying how their represent requirements, document their design of experiments and devise solutions from prior knowledge and pre-existing documentation!
The Challenge
Contribute to the development of AI techniques within the team for design and optimization of industrial systems and processes
Maintain and grow the existing network with academia and research community
Identify, evaluate and implement new AI techniques to in collaboration with technology startups, leading academic institutions and government agencies
Communicate complex ideas and testing results effectively, both orally and in writing, and provide recommendations and support to internal engineering teams through accurate and effective written documentation
Seek advocacy from Siemens business units on potential use cases, while educating and transferring technologies back to Siemens businesses for product implementations.
Collaborate with others, both within and outside Siemens, to develop successful research proposals for external funding that align with Siemens strategic direction.
Contribute to writing proposals for research grants from various sources.
The Candidate
Masters or PhD in engineering, Mathematics, Computer Science, Physics, or equivalent, with 2+ years of related experience (e.g. post-doc, internships, industry experience, etc.)
Strong publication track record
Outstanding coding skills in Python, R, C++ and ability to write high quality code, "code it right the first time"
Familiarity with ML tools and packages like pyTorch, TensorFlow, , scikit-learn, , et al
In-depth knowledge of machine learning algorithms and ability to apply them to the design, representation, verification and assurance of complex systems.
Familiar with systems engineering practices and/or system of system modeling and simulation techniques.
Experience with processes and tools for design and verification of embedded systems.
Experience dealing with cyber-physical systems as applied to production, manufacturing, and autonomy.
Experience working with probabilistic programming and probabilistic graphical models in an engineering context.
Good communication and organization skills, with a logical approach to problem solving, good time management and task prioritization skills, with motivation to learn and use new technologies, work under uncertainty at fast pace, and ability to multitask and make key contributions to several projects
Where permitted by applicable law, Siemens may require employees to be fully vaccinated against COVID-19 based on job requirements, and in accordance with an accommodation based on legally protected reasons
Successful candidate must be able to work with controlled technology in accordance with US Export Control Law. US Export Control laws and applicable regulations govern the distribution of strategically important technology, services and information to foreign nationals and foreign countries. Siemens may require candidates under consideration for employment opportunities to submit information regarding citizenship status to allow the organization to comply with specific US Export Control laws and regulations. Additional information on the US Export Control laws & regulations can be found on https://www.bis.doc.gov/index.php/policy-guidance/deemed-exports/deemed-exports-faqs 
Share this post via:
---