Design IP Software Developer & Advocate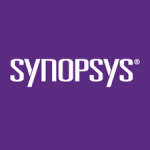 Job Description and Requirements
Overview
This is an exciting opportunity to pursue impactful and rewarding work focusing on design IP system/workflow development and user empowerment. Come join our hungry team for which opportunities abound with respect to challenging and impactful software development, creation of helpful educational material, and forging of new and powerful relationships with the user base.
Duties and Responsibilities
Responsible for developing, integrating and releasing life-cycle automation tools for R&D teams.
Devise and deploy content (including documentation, short videos, etc.) that describes key system details and empower users to understand and optimally utilize software systems and workflows
Help forge and cultivate relationships with IP design teams to
Will work on complex problems where understanding of situations and/or data requires an in-depth evaluation of various factors.
Expected to review project details, refine problem descriptions, and develop novel technical solutions.
Must provide and optimize system/utility support.
Skills
Must have excellent multitasking, teamwork, and communication skills.
Able to collaborate with development teams and facilitate high-quality releases.
Hands-on experience with python programming, as well as shell/tcl/perl scripting.
Familiarity with IP design and integration methodologies would be helpful.
Requirements
BE in CS/ECE/EEE with 3+ years or ME with 1+ years of relevant experience in python and shell/tcl/perl scripting
Significant experience with software integration and release, build tools (make/gmake), and on branching, merging, software configuration.
Experience with file management tools (Perforce, RCS, CVS, etc.).
Jenkins, JIRA management and Verilog/VHDL experience is desirable.
Business Area Description
Our Software Security and Quality business is all about building secure software—faster. That starts with our static analysis, software composition analysis, and dynamic analysis. So our customers can build security and quality into the DNA of their code at any stage of the software development lifecycle and across the supply chain. All while minimizing risks and maximizing speed of application development.
About Synopsys
At Synopsys, we are at the heart of the innovations that change the way we work and play. Self-driving cars. Artificial Intelligence. The cloud. 5G. The Internet of Things. These breakthroughs are ushering in the Era of Smart Everything. And we're powering it all with the world's most advanced technologies for chip design and software security. If you share our passion for innovation, we want to meet you.
Share this post via:
---