Design Engineering Architect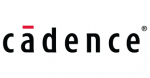 Job Description:
Proficient in Verilog coding and RTL design, data path designs,
Knowledge of RTL checks ex- LINT, SDC, CDC
Familiar with synthesis flow and timing constraints
Experience in writing Verilog testbench and running simulations.
Desired Protocols knowledge – USB, PCIe, MIPI(DPHY), HDMI/Display
Nature of work:
The Candidate will be responsible for the design and implementation of high-speed SerDes PHY at the cutting edge nodes.
Responsibilities include the architecture of high-speed SerDes IP, design, lint, synthesis, static timing analysis, DFT, formal verification, at block, core, and chip levels.
Work closely with Analog design teams to co-develop algorithms, feedback design loops as well as high speed critical digital circuits
Requirement:
The Candidate is expected to have a good understanding of the digital design flow.
Proficient in Verilog coding
Proficient in high-speed design, RTL coding, datapath designs, working at GHz frequencies.
Share this post via:
---