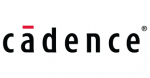 Website Cadence
Responsibilities:
Custom layout design for PHY IP development – Understand design requirements and work closely with the design team and successfully deliver Analog layouts.
Perform physical verifications like DRC/LVS/Reliability and fixing violations
Requirements
Hands on layout experience in various analog IP like Opamps, Bandgaps, Dataconverters, LDO and PLL etc.
Understanding layout effects on the circuit such as speed, capacitance, power and area etc.,
Knowledge of various analog layout techniques like matching, shielding etc.,
Good understanding of DSM technology methodology, issues etc.,
Having worked on latest technology nodes, 28nm and below, is desired.
Must have good communication skills and should be team player.
Scripting and automation experience is a plus.