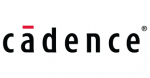 Website Cadence
Job Description:
· Responsible for the design and development of high speed analog/mixed signal IC circuit blocks from initial concept and specification through final verification and conformance to customer requirements.
· Candidate's background should demonstrate good problem solving skills, excellent analog aptitude, good communication skills, and ability to work cooperatively in a team environment.
· Must have demonstrated experience in high speed analog circuit and skill of behavioral mixed signal code
· Operational Amplifier; Low jitter PLL; High Speed Clock Distribution; Bias and Bandgap; Voltage Regulators etc
· Candidate should have working knowledge of a set of common high speed Interface standards and their electrical requirements, and a thorough understanding of jitter.
· Position requires proficiency in using CAD tools for circuit simulation, layout, and physical verification (Cadence tool experience, lab test experience, and experience at 65nm and below technologies are a plus).
Position Requirements:
· Master degree, major in Micro-Electronics, Electronic Engineering or equivalent
· Ability to work effectively alone or as well as in a team.
· Essential that the individual demonstrates strong communication, verbal and written
· Requires good communication skills in English.
Desirable Qualifications:
· Knowledge of one of key Analog IC design area:
· High speed comparator; PLL's; Oscillators; Low Noise Design etc
· Solid understanding of IC design technology and process/methodology in IC design solutions
· Familiar with Cadence analog and mixed-signal EDA tools is a plus
· Familiar with Python or Perl is better
Share this post via:
---