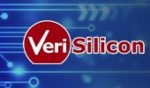 Descriptions
Processor core and subsystem microarchitecture and design.
Actively participate in design, architecture and verification reviews.
RTL design and synthesis to analyze & optimize power, speed and area of physical implementation.
Define, maintain and enhance Block level verification environments using latest flows.
Develop and support reusable design and verification infrastructure using scripting tools.
Write technical design documents.
Requirements
Strong understanding of processor architectures, instruction set including DSPs, ASIC/SOC/FPGA design and verification flow including RTL design, verification, logic synthesis and timing analysis.
Familiarity or experience with cache memory systems, bus interfaces, and peripherals like DMA, I2S, SPI, PDM.
Knowledge or experience in Verilog, SytemVerilog, design compiler, scripting tools (python/perl), verification tools, physical design implementation flow with Synopsys tools.
Programming skills in C/C++/System C/Assembly.
Master's degree or higher in Electrical Engineering.
Share this post via:
---