Design Automation Engineer – Environment (SK)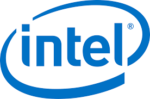 Intel
Job Description
Support and optimization of software tools in support of various domains including design, manufacturing, validation, silicon production, systems integration, and software application products. Utilizes modern software development methodologies, programming languages, domain knowledge, and secure coding practices to design, develop, debug, and/or validate algorithms, software tools, and systems that enable our internal/external engineering partners to design/manufacture intel silicon, integrate Intel silicon and/or software into impactful products.
This is an exciting time to be at Intel!  Come join Intel® 3D NAND Technology and Manufacturing (NAND-DTM) Group as a Product Development Engineer and work on one of the most advanced 3DNAND and SSD technology portfolios in the world.   As a global leader in the semiconductor industry, Intel possesses many industry leading SSD technologies including the most capable Quadruple Level Cell QLC Intel® 3D NAND Technology Flash products.
This position is in the NAND-DTM Group which is aligned to phase 2 of the sale of the Intel® 3D NAND Technology business to Solidigm, a wholly owned subsidiary of SK Hynix. Employees in this business group will work on developing Intel® 3D NAND Technology and components.  Phase 2 of the transaction is expected to close in March 2025 at which time employees aligned to this phase of the transaction will transition employment to Solidigm.  Solidigm, a leading global supplier of Intel® 3D NAND Technology flash memory solutions, is headquartered in San Jose, California with offices worldwide.
Qualifications
Minimum qualifications are required to be initially considered for this position. Preferred qualifications are in addition to the minimum requirements and are considered a plus factor in identifying top candidates.
Minimum Qualifications:
– Bachelors in Computer Science or equivalent and 2+ years experience in the following areas:
– Experience working in a Linux environment
– Experience with Perl, Python, or similar language
– Experience administering Atlassian Products (BitBucket, Jira, Confluence, etc.)
– Experience with Java programming
Preferred Qualifications:
– 2+ years experience with database administration or development (MySQL, etc.)
Apply for job
To view the job application please visit jobs.intel.com.
Share this post via:
---