Full Time
Applications have closed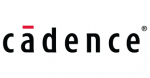 Website Cadence
Position Summary
Cadence Design Systems is looking for a PHY Architect to participate in the PHY Architecture development for modular, scalable, high-performance, low-power, next-generation Memory Interfaces on latest process technologies.
 Responsibilities
Defines, Documents and Designs PHY Architectures for

High-Performance/Low-Power

Memory Interfaces supporting multiple SOC applications.
Architecture study of DDR, GDDR, LPDDR and HBM memory subsystems.
Work with a team to define PHY RTL & timing constraints and provides guidance to Design verification and Physical design.
System Modeling, Architecture, Design and Development of high performance, low power IO PHY meeting latest Memory Industry Standards for LPDDR, DDR Or Proprietary On-Package Interconnects standards.
Collaborate across functional teams – Logic, Circuit, Verification, Structural Design in PHY level definition meeting Best In Class Power, Performance and Area metrics.
Collaborate with SoC integration teams on PHY level requirement and integration issues.
Mentor and develop technical leadership pipeline.
Requirements
Experience in PHY Architecture, Circuit/Logic Micro-Architecture definition of High Speed Memory Interfaces example DDR, LPDDR, GDDR, or On-Package Interconnect IO interfaces, Ultra Low Power Die-to-Die IO. Design achieved production in high volume and extensive exposure on post-silicon debug and Hardware and Firmware based PHY training algorithms
Hands-On Experience in high speed design building blocks for High Speed Interfaces, RTL logic design, Synthesis, Physical design, Power analysis and/or integration aspects for IO PHY in SoC
Understanding of LPDDR/DDR/GDDR JEDEC specifications and related Memory Interface Protocols
Knowledge of DFI based Memory Sub-systems, Power/Performance optimization and Package/Platform trade-offs is required.
PHY Architecture knowledge needs to span multiple domains (Analog, Digital, Platform Electricals, etc.)
Understanding of design for yield and exposure to production challenges in latest technology process nodes.
Cross-discipline knowledge in any of these areas, such as Analog integration, RTL/System Verilog, Static timing analysis concepts, APR, Floor-planning, Metal-routing, Power-grid, Memory IO training and Architecture specification documentation.
Strong written, oral communication and presentation skills
Bachelor of Science degree with at least 15+ years additional experience, or a Master of Science degree with at least 10+ years additional experience, in Computer Science, Computer Engineering, or Electrical Engineering.
Share this post via:
---