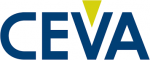 Website CEVA
Description
Do you want to take part in shaping the future of AI / Machine Learning?
Looking to be part of small group with start-up spirit, but still part of stable and profitable organization with global customers?
Then this is the right job for you!
CEVA's AI Labs are developing algorithms that incorporate to Neural Networks training stage so that they will run better and more efficiently on CEVA's AI cores.
You will engage with multiple programming technicians and best in class development processes.
 In this role, you will:
Dive deep into the world of AI at the edge
Learn about neural network compression
Contribute to the team's methodologies, share your work, and give/receive feedback to/from peers in the team
Develop, test, and integrate state of the art algorithms
Requirements
Excellent Student 2n'd year of BSc/MSc in Computer Science / Software Engineering / Computer Engineering / electronic engineer from a leading institute.
Minimum three semesters before graduating.
Experienced in python
Experience with AI frameworks – (PyTorch – Advantage).
Experienced in DevOps – Advantage
Team player with great interpersonal skills.
Share this post via:
---