Deep Learning Algorithms Researcher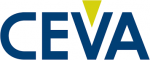 Website CEVA
Description
Do you want to kick your career by working on brand new technologies and standards with global customers? To be part of a small team with huge personal impact?
The CTO group is a research oriented, small, and dedicated group in CEVA. AI and Deep Learning pushes us to deal with cutting edge technologies that our customers' near future products require. The solutions are related to variety of markets such as Automotive, Smartphones, Drones, Surveillance, and more.
CEVA's AI Labs are developing algorithms that incorporate to the training stage so that Neural Networks will run better and more efficiently on CEVA's AI cores. Our advantage is that we hold both HW and SW development in-house. This allows us to generate amazing products and see the full lifecycle from NN inception to real world applications. Join us to create amazing products that bring AI to everyday products. We are looking for a talented deep learning algorithms researcher to join our Machine Learning group.
In this role, you will:
Take ownership for researching, studying, and implementing algorithms for training neural networks.
Design, test, and integrate new algorithms
Contribute to the team's methodologies, share your work, and give/receive feedback to/from peers in the team
Read and implement algorithmic publications in the field of deep learning, deduce product requirements, write a design sheet, and implement the algorithm
Develop new solutions for model compression and quantization
Requirements
M.Sc in Computer Science/Electrical engineering (PhD – an advantage)
3-5 years experience in training neural networks (PyTorch – an advantage)
Experience in Computer Vision or NLP – advantage
Hands-on experience in Python
A team player with good interpersonal skills
Share this post via:
---