Deal Lifecycle Manager – EMEA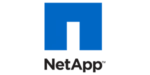 Website NetApp
Are you data-driven?  We at NetApp believe in the transformative power of data – to expand customer touchpoints, to foster greater innovation, and to optimize operations.  We are designed for simplicity, optimized to protect, created to embrace future opportunity, and open to enrich choice.  We are the data authority for hybrid cloud, and we are helping our customers realize the full potential of their data.
We've built a Data Fabric for a data-driven world – to simplify and integrate data management across the resources that are best for the business.  With the Data Fabric, our customers can harness the power of cloud data services, build cloud infrastructures, and modernize storage through data management.
By modernizing storage through data management, customers can upgrade infrastructure to bring modern data services to existing applications. Only NetApp can help organizations free the resources necessary to fund transformation by deploying the industry's leading flash storage solution, which is highly efficient and scalable in both data center and cloud environments.
As Deal Lifecycle Manager (DLM) you will be required to manage all elements of the deal acquisition process and assist the Sales Manager in winning new business specifically focused on NetApp's larger Global and Enterprise accounts.
You will be required to understand client needs, and lead the internal deal strategy, facilitate risk reviews and manage identified risks. Agree proposal structure and strategies with Sales Management and be responsible for quality and delivery of all deliverables to the client.
You will also need to produce and maintain the deal plan and manage a cross-functional team – primarily Sales reps, partner managers, business lawyers and finance managers – to the deal plan and acquire team resources. You will be responsible to manage pricing and approvals to enable a healthy business in EMEA. You will be a key member of the negotiation team and ensure the handover of winning proposals to fulfillment. 
Strong team leader that can work highly effectively also as a team member

Excellent written and verbal communication skills at all levels

Solid interpersonal skills and the ability to build strong relationships – Capable of working under pressure and meeting deadlines

Excellent understanding of commercial issues around Pricing and Deal Management

Very strong knowledge of financial analysis and related pricing expertise 

Great level of understanding of the varied aspects of an organization and their core functions

Solid understanding of lines of businesses and their correlations to other cross-functions

Understanding operating organizations within a company (i.e. sales-ops, legal, finance, sales, services)

Strong ability to set and enforce compliance to processes and policies

Solicit customer feedback on quality and applicability of deals submitted

Excellent written and verbal English skills and additional languages (e.g. German, Spanish, etc)
Establish international deal teams – Identify general commercial conditions

Identify and manage commercial and contractual risks including acceptance criteria, service level agreements, key performance indicators

Management of multiple internal and external parties during complex deal situations

Plan, optimize and control the deal as a project with regard to effort and relative value to NetApp

Establish deal related document templates (proposals, contracts, exhibits, presentations etc.

Collect and integrate contributions into the documents, manage the documents, their completion and quality assurance

Experience in international contract management

Create and analyze progress reports providing the stakeholders with core information regarding pipeline, duration, resource, cost, quality, time, current status and any deviations

Identify and execute corrective actions and measure the success

Drive and deliver service excellence in tender situations

Excellent Pricing and Deal Economics expertise

Solid financial and sales business acumen
Share this post via:
---