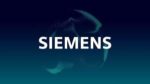 Website Siemens EDA
Cybersecurity Governance related responsibilities:
•Support projects to maintain compliance with regulatory, contractual and internal requirements.
•Annual review and maintenance of Cybersecurity policies, control objectives and standards.
•Train and create awareness within the organization about Siemens Cybersecurity Policy Framework
•Support IT Team about Siemens Cybersecurity Policy Framework.
•Participate of implementation of international standards (ISO27001, IEC 62443, etc.); support during the certification processes; or consulting on the practical Implementation of governance requirements.
Product Security related responsibilities:
• Planning and performing threat and risk analysis according to security guides and creating definition of countermeasures in line with risk acceptance criteria
• Moderating relevant Product & Solution Security activities (e.g. Thread & Risk Analysis sessions)
• Coordinating and Coaching of project teams during product & solution development
• Specification and maintenance of secure coding, secure design guidelines
• Evaluation of third party components regarding product & solution security
• Clearance of implementation and documentation of security critical components
• Taking care of a timely and constructive cooperation between all stakeholders regarding Product & Solution Security
• Involvement in the analysis and handling of security vulnerabilities & incidents
• Verification of implementation regarding the security requirements
What you need to make real what matters.
• Bachelor's / Master's degree in Computer Engineering, Electrical/ Electronics Engineering, IT Security or a relevant academic program
• Proven 5+ years of experience in Software Development Projects and processes
• Excellent command of English is a must, German will be an asset
• Excellent communication / coordination skills
• Familiar with software development life cycle, agile development processes, version control, DevOps
• Willing to seek ways to improve better processes, best practices within teams and organization
• Certified Information Systems Security Professional (CISSP) and Certified Secure Software Lifecycle Professional (CSSLP) is nice to have
What we offer
Speak up Culture
Respectful Workplace
Being part of a global work environment
Remote working and remote living flexibility
Attractive remuneration package
Excellent recognition tools providing spot awards
Learning & Development opportunities for both personal and professional growth
Leave days for parents and a variety of flexible working models that allow time off for yourself and your family
Creche allowance for mothers
Share matching programs to become a shareholder of Siemens AG
Find more benefits here
Share this post via:
---