Cyber Security – Internship, Manufacturing & Supply Chain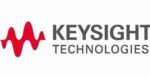 Website Keysight EDA
Overview
Keysight is on the forefront of technology innovation, delivering breakthroughs and trusted insights to the world's visionaries and innovators in electronic design, simulation, prototyping, test, manufacturing, and optimization. Our ~15,000 employees create world-class solutions in communications, 5G, automotive, energy, quantum, aerospace, defense, and semiconductor markets for customers in over 100 countries. Our technical solutions – and our methods for creating them – help connect and secure the world. Learn more about what we do and how we do it.
Our powerful culture has led to us being independently recognized on Fortune 100's Best Companies List and we are "Great Place to Work" Certified. We're driven, collaborative, ethical, and curious, and we value all ideas, especially bold ones. And our culture extends far beyond our own walls. Our corporate social responsibility efforts support our communities, nurture the next generation of engineers, and promote environmental sustainability.
At Keysight, Inclusion, Equity & Diversity is an integral part of our core values. We believe that when people feel a sense of belonging, they can be more creative, innovative, and thrive at all points in their careers. We believe everyone should be respected in the workplace and in their communities regardless of race, color, age, gender, sexual orientation, gender identity and expression, ethnicity, religion, disability, veteran status, national origin, or any protected class. We continuously challenge ourselves to grow in our understanding of inclusion by engaging in a wide variety of diversity programs, initiatives, employee network groups and mentoring/development. This is Keysight – People and Culture – YouTube
Responsibilities
Keysight's IT organization is a key contributor and enabler to Keysight's growth strategy. We are looking for IT engineers with cybersecurity skills to provide security to Keysight's highly diverse manufacturing environment. As such, the intersection of IT and Industrial Control Systems (ICS) security is an area of intense focus as manufacturing and industrial companies work to address the constant threat from cyber-attacks. Individuals with cybersecurity skills in IT and ICS security are in increasingly high demand.
This role will be responsible for working with IT, security and manufacturing teams to implement, operate and maintain security and inventory management tools, processes and procedures used to secure Keysight's manufacturing environment. To be successful, this position requires ability to quickly apply security knowledge to an understanding of the manufacturing processes in Santa Rosa.
Key Responsibilities
This role requires strong communication and collaboration skills to be able to work with Information Technology (IT) and Information Security and Compliance (ISC) and manufacturing teams to implement and operate security solutions within the manufacturing environment.
This position will work to drive security solutions for the current manufacturing environment as well as the next generation of manufacturing systems and solutions.
This role will provide local support to investigate security issues by working very closely with the Security Operations Center (ISC SOC) and Santa Rosa manufacturing teams to quickly detect and respond to security events.
Work collaboratively with Keysight vendors and partners to implement and test new or proposed solutions, looking or any incompatibility or performance impacting issues and assist in creating operational support processes and procedures.
Drive or assist in troubleshooting any production performance problems that are suspected to arise from any of the security solutions.
Ensures communication of progress and status both across the project teams and to management, partners, and key stakeholders.
Qualifications
Technical Knowledge 
Computer networking.  Understanding of network protocols, vLANs and subnetting, roles of routers, switches and firewalls in protecting manufacturing networks.
Computer endpoints (Personal computers, servers and virtual machines).  Understanding of and experience in working with various endpoint operating systems including Microsoft Windows and Linux.   Ability to install and operate applications and tools implemented on endpoint systems.
Solid training and demonstrable skills in cybersecurity principles and practices.   Hands-on experience with security or penetration testing tools that run on Linux or Windows operating systems.
Knowledge in penetration testing techniques and how to detect when attacker tools are being used against networks, servers, applications, endpoints, etc.
Risk Analysis.   Ability to examine multiple security issues and determine which risks are most critical and be able to develop risk mitigation strategies.
Job Qualifications
Strong analytical and problem-solving skills
Self-directed.   Ability to work independently and tackle challenging tasks.
Ability to learn new technology quickly and put new knowledge to work in solving problems.
Communication skills including writing and speaking in a clear and concise manner.
Ability to presentation concepts, solutions, proposals to a diverse audience of technical peers, manufacturing engineers and IT, security or manufacturing management.
Ability to work well as part of a large, global cybersecurity team and with IT and manufacturing partners.
Bachelors or University Degree or equivalent in IT/Computer Science, specializing in Cyber Security
Keysight Internship Program Requirements
Candidates who wish to be considered must be currently enrolled in a accredited college/university as of September 2023. Applicants who have graduated before September 2023 will not be considered unless they are starting a MS or PHD program after graduating.
Visa Sponsorship is not available for this position. Candidates who require sponsorship in the future including those on CPT or OPT may not be considered for this position.
Share this post via:
---