Customer Service Coordinator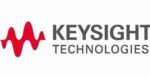 Website Keysight EDA
At Keysight, we help companies address their toughest challenges with precision and confidence. We offer the most precise electronic measurement tools in the industry, with advanced software to match. Our employees leverage their insight and passion to revolutionize electronic measurement and make a difference in the world.
We are looking for proactive and motivated Customer Service Representatives who will be a part of a fast paced, diverse work environment where you take ownership of your work while collaborating closely with internal and external customers.  In this job you will work with customers based in the United States and Canada while working with an internal team spread across the globe.  This is a complex job that requires excellent communication and organization skills.
You will be responsible primarily for interfacing with customers via incoming 800 calls, direct calls, or email; logistics, manufacturing and/or sales or service representatives to handle a variety of pre-sales or post-sales service functions. Responding to and /or provides assistance to Keysight trade customer and internal customers in areas such as product/service order fulfillment processes, customer service requests such as end-to-end order status management, repair /calibration requests, product changes or returns, accounts receivable collections, invoicing requirements, contract issues/administration or lease administration. Resolves problems by applying established policies, procedures and tactics.
Qualified Candidates Will:
Manage heavy phone activity
Have a desire to delight customers and go above and beyond the call of duty
Be able to clearly articulate messages to a variety of audiences
Have the ability to establish and maintain strong relationships
Be able to offer alternate solutions to existing processes/procedures
Have time management in fast paced environment
Possess organizational skills to maximize productivity
Produce work that is accurate and with eye for detail
Seek to improve the job and provides solution oriented feedback
Demonstrate business judgment by knowing when to work independently and when to collaborate
Have the ability to solve complex issues that are in the best interest of the customer and the company
Positively manage stress that is typical in a customer service environment
Be proficient in Microsoft suite to include Outlook, Excel, Word, PowerPoint
Be available to work an hourly position that may involve occasional overtime
Share this post via:
---