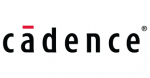 Website Cadence
Job description:
Plan, execute and manage key technical evaluations and benchmark with existing and potential customers.
Work with RD for key feature and engagement on customer site
Conduct basic and advanced trainings, presentations and demos as necessary.
Providing technical expertise to address clients' queries, which need expert involvement.
Requirements:
MS/PhD is preferred major in IC design, electronic engineering or computer science applications.
Should be familiar with FED/PD tools, such as

Genus/Innovus/Tempus/Voltus.

Other tool's experience is also OK. experience with DFT is a good plus.
Ability to understand and articulate technical issues, (and knowledge of) design products and their applications.
Requires working knowledge of one or more programming languages, and effective communication and soft skills.
An MS degree and/or working experience in multi-nation IC design house is a plus.