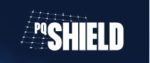 About the company
PQShield is a highly innovative deep tech start-up that specialises in post-quantum cryptography and cybersecurity. Our mission is to innovate and create solutions for the world's most imminent security challenge: quantum computers.
Here at PQShield, we understand our people are the most important factor in driving our success. Therefore,  our core value is to provide them with a work environment that promotes personal and professional growth. Hard work and loyalty are always met with acknowledgement, appreciation and reward.
The role
As a Cryptography Researcher at PQShield you will work in collaboration with the research team and provide new insights on research topics such as advanced cryptographic primitives (e.g. structured signatures or MPC protocols), improvements to state-of-the-art practical cryptographic schemes such as the candidates for the ongoing NIST call, or constructions and proofs of security in models such as the QROM.
Responsibilities: 
Creating mathematical models for post quantum cryptographic technologies

Participating in setting research standards across PQShield relating to post quantum cryptography

Performing collaborative research into open source solutions and assisting technical colleagues with their development work

Keeping up-to-date with emerging capabilities and standards within the field of post quantum cryptography

Find innovative solutions to the problems faced by classical cryptography in a quantum world and to the challenges faced in post-quantum cryptography
Skills required:
Deep knowledge of a relevant cryptographic field

Previous experience driving new directions for research areas within cryptography

Previous experience working with diverse teams on projects that cover various cryptographic fields

Has various research topics published in relevant cryptographic fields, conferences, blogs, workshops etc

Good programming skills (E.g C++, Python or any others)

PhD qualified in cryptography

Strong communication and presentation skills

Has the ability to work independently as well as part of a diverse team
PQShield is an Equal Employment Opportunity employer. We're passionate about talent and proud to foster an inclusive environment; all applicants will be considered regardless of their gender identity, ethnicity, sexual orientation, disability, and age.
Apply for job
To view the job application please visit pqshield.com.
Share this post via:
---