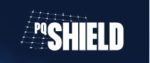 Website PQShield
PQShield is a spinout from the University of Oxford specialising in post-quantum cryptography and cybersecurity. Our mission is to innovate and create solutions for the world's most imminent security challenge: quantum computers. Our cryptosystems will ensure unparalleled internet security and data protection on a global scale across several industries – keeping us all safe as quantum computing technology develops.
Headquartered in Oxford, with additional teams across the UK and in the Netherlands, France, Belgium and the US, our quantum-secure cryptographic solutions work with companies' legacy systems to protect devices and sensitive data now and for years to come. We are well-funded and VC backed, having recently closed our $20m series A funding round.
PQShield is a highly innovative deep tech company that considers our people to be our most important assets, and so our core value is to provide them with a work environment that promotes personal and professional growth. Hard work and loyalty are always met with acknowledgement, appreciation, and reward. We promote openness and flexibility, resulting in a friendly, family like environment.
Our corporate social responsibility centres around making sure our products are used in a constructive and positive way – we would like to think that our products will contribute to the greater good rather than be just another money-making commodity.
About the role
We are looking for a Cryptography Architect to join our team to help define the next generation of secure Hardware and Software implementations of Post Quantum Cryptography.
As PQShield is an early-stage company, this wide-ranging role will involve managing technical projects in Hardware, Software and Firmware across the company.
What you'll be doing
Design, implement and analyze post quantum cryptographic algorithms including key exchange algorithms and digital signature schemes
Investigate new and future algorithms, research potential implementations and optimization for efficient implementation.
Develop Architectural descriptions and models of Post Quantum Cryptographic Algorithms
Interface with the Engineering team, provide specifications for Micro-Architectural planning and implementation.
Perform security analysis of Post Quantum and Classical Cryptography implementations
Research and propose secure attack resistant (SCA, Fault) implementations of Post Quantum Algorithms.
Preferred Skills and Qualifications
PhD or degree in Cryptography, Applied Cryptography, Mathematics or Computer Science
2+ years of work experience or research in the field of Post-Quantum Cryptography
Knowledge of  Secure Implementations of cryptography
Knowledge of Side-channel analysis of cryptographic primitives
Theoretical understanding of common side-channel countermeasures
Programming skills , C/C++, Python, Mathematics tools
Apply for job
To view the job application please visit pqshield.com.
Share this post via:
---