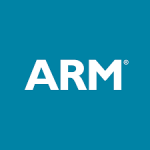 Website ARM
Job ID #: 17875
Job Category: Hardware Engineering
Employment Type: Experienced Professionals
Division: Central Engineering – CPU
Department: Central Engineering – CPU Engineering
Primary Country: USA
Primary Location: Austin (TX)
About the role
Arm is the industry's leading supplier of microprocessor technology, offering the widest range of microprocessor cores to address the performance, power and cost requirements for almost all application markets. Combining a vibrant ecosystem with more than 1,000 partners delivering silicon, development tools and software, and over 150 billion processors shipped, our technology is at the heart of a computing and connectivity revolution that is transforming the way people live and businesses operate.
In the role you are a part of the Austin-based CPU Performance team, which is part of Arm's worldwide CPU development group. This diverse engineering-centric team defines, designs, and validates Arm processor IP. Arm-based processors are the brains in billions of diverse electronic devices, and we collaborate with the world's leading technology companies.
As a Senior member of our team, you would be responsible for validating the Performance of next-generation Arm Cortex-A class CPUs on Emulation. You will be a part of a growing organization with a validated business model and a strong plan for continued future growth. Your team focuses on engineering using the latest tools and methodologies with an eye for innovation and creative problem solving.

What will I be accountable for?
Your responsibilities as a CPU Performance Emulation Lead:
• Develop strategies for extending the use of our advanced Emulation platforms to analyze CPU Performance & Power
• Leverage existing tools for Performance Debug and Workload Analysis, and identify opportunities for improvement
• Analyze Performance & Power results from Emulation, and root cause Correlation issues
• Interact technically with both internal engineering teams and external partners
What skills, experience, and qualifications do I need?
• MS (Masters) or BS (Bachelors) in Electrical Engineering or Computer Engineering
• Minimum of 4 years of experience relevant to CPU hardware
• Knowledgeable in Performance Verification methodologies preferably on Emulation platform
• Demonstrated ability to build Emulation models, run tests on Emulation platforms (such as Palladium, Veloce or Zebu), debug test failures and tune performance/throughput
• Ability to debug hardware issues from waveforms, log files and trace dumps
• Strong CPU microarchitecture background
• Familiarity with C, C++, Python and Verilog
• Strong analytical, problem-solving and communication skills
• Experience building workloads for pre-Silicon environments is a plus