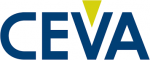 Website CEVA
Intrinsix Corp., a wholly owned subsidiary of CEVA, Inc., is seeking a highly motivated hands-on finance professional to serve as the Corporate Controller for Intrinsix (~65 employees total) and the Manager of the Intrinsix Finance team (~4 team members). 
You will be expected to balance multiple responsibilities, calling on your time management and organizational skills to work successfully in a fast-paced environment while learning new programs and systems. We are looking for someone who is ready to learn, leveraging 7-15 years of prior experience in accounting to assist the CEVA Finance team in managing the Intrinsix team's budget and reporting. We need someone who is unbiased. open-minded, and levelheaded, able to maintain a positive mindset and calm demeanor in critical deadline situations. We need someone who is capable of working independently while also managing and motivating team members. 
Applying your technical accounting knowledge, you will improve and streamline business-unit level Finance Department processes at CEVA, a multi-cultural publicly traded company, by handling Intrinsix's U.S.-based technology services & U.S. government contracts, assisting with the creation and revision of accounting policies, and completing various finance projects as requested. You will collaborate with the Corporate, Sales, and Engineering Departments to ensure all contracts, both government and commercial, are meeting strict requirements. 
If you are up for the challenge of bringing your career to the next level, and if you have the technical accounting skills and some of the experience listed below, we look forward to reviewing your application!
RESPONSIBILITIES:
General Accounting, Management, & Financial Compliance:
Act as Manager of the Intrinsix Finance Department (4-person team) including Accounts Payable, Payroll, and Accounts Receivable.
Own the entire year-end, quarter-end, and month-end financial close processes for the Intrinsix Corp. subsidiary (~$25 million yearly revenue) to ensure the General Ledger is maintained in accordance with US GAAP and in support of timely corporate worldwide consolidation.
Manage daily General Ledger (GL), Accounts Payable (AP), and Accounts Receivable (AR) activities and functions, promptly recording transactions accurately and with sufficient detail.
Identify and communicate opportunities to improve internal controls, policies, and procedures to streamline operations and provide superior financial and operational reporting.
Manage the external audit with big 4 accounting firm.
Manage local program of internal financial and management controls to ensure the SOX compliance.
Lead the team in efforts for completing Intrinsix accounting system integration and finance procedure documentation.
Perform yearly Performance Reviews and Compensation Reviews for the Finance Department staff.
Balance the team members' individual needs with business goals and corporate expectations, assisting them in meeting high professional standards while maintaining work-life balance.
Foster strong relationships with all team members and the leaders of HR and Corporate, advising on company policies and employee communications, helping to instill confidence in company leadership.
Government & Commercial Contracts:
Interact and coordinate with the Defense Contract Management Agency (DCMA) and the Defense Contract Audit Agency (DCAA) on audit findings and other issues that relate to FAR compliance reporting.
Work on all aspects of government contract audits, including pre-audit preparation of requested documents and active participation in the DCAA auditor's on-site visits with post-visit follow-ups as needed.
Analyze federal Prime Contracts and Subcontracts to determine closeout requirements and methods.
Assist and work with the Billing Specialist on new and modified contracts, standardizing and documenting new processes for complex service- and IP-related contract models.
Interact with business development and engineering program managers to ensure contract requirements have been met (e.g., submission of deliverables) relating to revenue recognition.
The ideal candidate will have a Bachelor's Degree in Accounting, Economics, Finance, Statistics, or another related field with 7 – 15 years of directly related industry experience.
MINIMUM REQUIREMENTS: (Candidates must meet the following criteria to be considered.)
Bachelor's Degree or equivalent course of study with at least 5 years of directly related industry experience.
Ability to work in a hybrid environment, coordinating with team schedules and working both from home and on-site in the Marlborough, MA office as requested.
Must currently reside in the Greater Boston area (Middlesex-Worcester-Norfolk County in Massachusetts).
Advanced working knowledge of Microsoft Excel (VLOOKUP, SUMIF, Pivot tables, etc.)
High level of proficiency with the Microsoft Office Suite & Microsoft 365 (Outlook, SharePoint, Teams).
Demonstrated ability to get the job done with minimal direction/supervision in both on-site and remote work environments.
Excellent management and communication skills with the ability to mentor staff while interfacing effectively with upper management and external customers.
Demonstrated ability to plan, organize, and prioritize tasks to meet deadlines and drive initiatives to completion.
Must be able to communicate technical concepts with native-level fluency in written and spoken English.
Applicant must be a U.S. Person. *
PREFERRED QUALIFICATIONS:
General Accounting Knowledge, Management, & Financial Compliance:
Certified Public Accountant (CPA) designation is a plus, but not required.
Enterprise Resource Planning (ERP) experience with MS Dynamics SL, AX, or Deltek Costpoint, etc. is preferred, but not required.
Experience ensuring compliance with internal company policies, implementing US Generally Accepted Accounting Principles (GAAP), and interacting with external auditors is preferred, but not required.
Strong documentation skills with experience in a publicly traded company requiring Sarbanes-Oxley Act Section 404 (SOX 404) compliance (narratives, flowcharts, etc.) is preferred.
Government Billing & Contracts:
Working knowledge of the Federal Acquisition Regulation (FAR) and Defense Federal Acquisition Regulation Supplement (DFARS) is a plus, but not required.
Working knowledge of U.S. federal invoicing systems and commercial invoicing portals – US Government's Wide Area Workflow (WAWF), Invoice Processing Platform (IPP), Exostar's Managed Access Gateway (Exostar MAG), etc. – is a big plus, but not required.
* Pursuant to 22 CFR §120.15, a U.S. Person is defined as a U.S. citizen, a U.S. Legal Permanent Resident, or a Protected Person under the Immigration and Naturalization Act – 8 U.S.C.1324b(a)(3). Intrinsix does not currently sponsor work visas.
Share this post via:
---