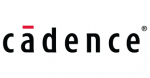 Website Cadence
Responsibilities:
You will be the primary legal point of contact for a portion of the sales team. You will manage the relationship with your internal clients, advise them on legal issues, and support them and their customers on day-to-day matters, including drafting and negotiating deal related contracts and responding to on-going contract related questions and issues.
You will be a point of contact for internal requests for NDAs and other similar agreements. This will include drafting and negotiating such agreements, coaching internal users on how to use the related systems, and other tasks related to these contracts.
You will manage and/or support a variety of Commercial-related systems, projects or processes as needed. Examples may include: Projects to streamline Commercial processes, implementation of and updates to Commercial-related IT systems such as Apttus and SFDC, updates to online terms and templates, etc.
You will assist with a variety of other administrative and contracts-related tasks in support of the Commercial contracting function as needed.
"Team" is an important concept for this role. You will not be an island but will enjoy the camaraderie and support of other team members, as well as the extended team outside Commercial. You will team up with other members of the Legal Department on a variety of matters, including supporting other groups on non-Commercial matters if/when needed. You will also work closely with other Cadence groups.
This role is an individual contributor role to the team.
Key Attributes:
You have a positive, upbeat attitude.
You love being part of a team.  You enjoy the camaraderie of your colleagues.
You love helping other people – including your teammates and your internal clients.
You enjoy getting things done and checking items off your to-do list.
You prioritize effectively and meet deadlines.
You are able to communicate your ideas clearly and concisely, both verbally and on paper using proper grammar and punctuation.
You are a problem solver. You enjoy finding solutions instead of saying "it can't be done".
The annual salary range for California is $113,400 to $210,600. You may also be eligible to receive incentive compensation: bonus, equity, and benefits. Sales positions generally offer a competitive On Target Earnings (OTE) incentive compensation structure. Please note that the salary range is a guideline and compensation may vary based on factors such as qualifications, skill level, competencies and work location. Our benefits programs include: paid vacation and paid holidays, 401(k) plan with employer match, employee stock purchase plan, a variety of medical, dental and vision plan options, and more.
Share this post via:
---