Communication and System Technical Leader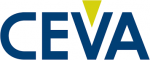 Website CEVA
Description
In this role, you will engage in developing and implementing cutting-edge 5G technology and products.
You will be part of a team responsible for developing 5G modem with: 5G DSP algorithms, SW infrastructure and HW modules.
Managing System level prototyping – working close with customer on 5G/4G with UE/gNB/Radio system evaluation
Involve in an exciting new development of a 5G modem
Excellent understanding of the cellular standards and the driven implications on Modem design.
System and Algorithmic research considering the trade-offs between DSP/SW/HW, performance, implementation cost, real-time, and time-to-market
Managing system definitions, requirement and implementation from research to simulation level to an official release, including Matlab/C/C++/systemC modeling and specification document.
Requirements
At least 10 years of experience in development of wireless communication and definition of the Modem System/Architecture for the wireless industry
At least 5 years of managing system project
Knowledge in DSP architecture and matlab/C/embedded coding
An independent problem solver with excellent system understanding
Eager to learn and develop your professional skills in the field of wireless communications and system engineering
Excellent communication skills, and ability to thrive in a global multi-site environment
System and modem design skills. Experience with 4G or 5G-NR standard – Advantage
Education:
Share this post via:
---