Commercial Project Management Development Program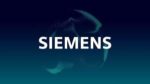 Are you a rising college graduate and a hardworking, innovative individual who is passionate about making an impact? Would like to kickstart your career by applying your financial skills to managing complex projects and executing business solutions for a leading technology powerhouse while building your future in the industry of Commercial Project Management?
If so, you should join us here at Siemens to be a part of the Commercial Project Management Development Program (CPMDP)!
This is an entry-level full-time, two-year rotational development program that offers extensive exposure to the commercial side of project management and in-depth, hands-on experience with different facets of the end-to-end project lifecycle.
Over four, six-month rotations you will work in areas such as contract management, supply chain management, risk management, finance, and accounting. Each rotation is a new and exciting assignment and may require you to relocate to a new hub within the United State (relocation assistance will be provided). The 4 rotations are categorized as (1) Project Bidding, (2) Financial Controlling, (3) Project Execution, and (4) Operations.
This program will provide you with a platform to explore different trajectories in commercial project management that span our diverse and extensive portfolio of businesses, products, and services; develop and learn new skills under the coaching of the industry's top professionals; work directly with internal and external key stakeholders all over the U.S.; create a vast and supportive cross-functional professional network; and accelerate your career growth. Upon graduating from the program, the experience will have allowed you to make a decision on what career path best align with your interest and career goals as either a: Commercial Project Manager, Project Manager, Financial Analyst, Accountant, or a Business Process Specialist.
The location of the CPMDP rotations will be anywhere across the U.S., contingent upon the demand of any one of the following Siemens USA Operating companies.
The program starts July 2024.
You will be provided the opportunity to learn the following:
How to apply the PM@Siemens process to Project Management and the basics of Commercial Project Management
Project Execution (claim management, change order calculation) and project bidding (analyze contracts, pricing, customer interfacing)
Operations (manufacturing, procurement and logistics) and Key financial metrics pertaining to Projects
How to accurately forecast a Customer Project and measure and lead project deliverables
Handle & forecast cash and risk & opportunity management
Initiation and implementation of new processes
Understanding various Project Management tools, Team Center, Primavera, Microsoft Project
Work in ERP Systems – SAP, JD Edwards, Oracle, etc along with CRM Systems – SalesForce.com, Philos, etc.
Collaborate with other business functions (legal, sales, finance, project management, business development, procurement, manufacturing, logistics, and engineering)
Requirements:
Bachelor's Degree in Finance, Business Administration, Accounting, Economics, Business Management (must graduate by Spring 2024)
Be willing and able to relocate for the rotation assignment every 6 months based off of rotation needs (we will provide relocation assistance for those who need to relocate more than 50 miles from their permanent address)
Familiarity and comprehension of finance, accounting, procurement, manufacturing, contract review, logistics, negotiations and strategy
Work Authorization: Legally authorized to work in the United States on a continual and permanent basis without company sponsorship.
Benefits:
Siemens offers a variety of health and wellness benefits to employees.  Details regarding our benefits can be found here: https://www.benefitsquickstart.com/siemens/index.html
The pay for this position is $71,000.
The actual wage offered may be lower or higher depending on budget and candidate experience, knowledge, skills, qualifications and premium geographic location.
Share this post via:
---