Cloud Sales Specialist, Microsoft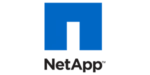 Website NetApp
Are you data-driven?  Are you a 'people person' who enjoys to lead with empathy as CEO of your territory? We at NetApp believe in the transformative power of both data and customer empathy –to expand customer touchpoints, to foster greater innovation, and to optimize operations.  We are designed for simplicity, optimized to protect, created to embrace future opportunity, and open to enrich choice.  We are the data authority for hybrid cloud, and we are helping our customers realize the full potential of their data. We've built a Data Fabric for a data-driven world –to simplify and integrate data management across the resources that are best for the business.  With the Data Fabric, our customers can harness the power of cloud data services, build cloud infrastructures, and modernize storage through data management.
This is a transformational role within NetApp that will drive our Cloud GTM with Azure's key sellers, Customers, Partners. This position will be responsible for all aspects of joint selling -partnering, GTM activities, sales enablement, pipeline management, sales opportunity reporting and management of NetApp and Azure sellers. Not only will this position be responsible for the day-to-day sales, but it will also provide feedback into our product orgs to shape our product vision. The Azure Cloud Sales specialist will cover a territory and set of accounts and will be a part of our Azure GTM Cloud Data Services Team.
Essential Functions:
The role of the Azure Cloud Sales Executive is to work with Azure to drive AZURE NETAPP Files(ANF) and Cloud Volumes ONTAP (CVO) consumption as an Azure specialist with, Customers, Partners, and the Azure Marketplace. This role is primarily responsible for building relationships with Azure Sales Teams and Azure Customer Engineers to grow Azure Consumption of Data Migrating to cloud and customer success in the cloud journey. This role will also help Customers and Partners evaluate ANF and CVO for their workloads, applications and data migrations to the cloud, recommend solutions that meet their requirements, remove roadblocks to deployment and drive customer satisfaction.
Key responsibilities include:
Develop and maintain an MRR, ARR Sales Plan in SFDC that includes mapping to the appropriate Azure resources; prospect into the Partner Services Team, Account Team, Specialist Team and Customer Success units to build relationships, manage sales opportunities, create a sales pipeline and deliver a ANF revenue forecast to Azure Business Unit Management Disciplined business-management; adaptable to a culture of accountability; build a strong and active business network; meets sales targets and operational standards.
Build and transform new markets and lead transformational shifts for our customers. Develop, communicate and provide high business impact solutions that enable digital transformation
Maintain and develop a positive Customer and Partner Experience (PSM), per the foundational goals and aspirations of Azure
Clear communication, status, and leadership will be essential to succeed. As this is an emerging space, the ability to pivot quickly and try new ideas will also be required.
Effective territory/account management: planning, opportunity qualification and creation, stakeholder and executive communication needs analysis, value engineering, services/partner engagement, opportunity management, pipeline management, and large dollar deal negotiation o
Experience and expertise selling both small and large cloud deals to cloud and infrastructure teams as well as line of business and senior decision makers.
Aligning and reinforcing the value of the solution to the customer's overall business needs
Aligning to strategic opportunities and decision criteria
Ability to solve customer problems with the Azure cloud platform, specifically solutions related to:
•    new internal LOB apps and external facing apps
•    migration to cloud, Hybrid cloud
•    datacenter infrastructure modernization
•    DevOps& Cloud-native computing initiatives
•    enterprise digital transformation and competitive cloud solutions
Success in previous roles selling through or with customers.
Ability to work in a fluid environment with a creative mindset for new forms of storage consumption and pricing models
Proven ability to work collaboratively, open to accept and action direct feedback
Develop and grow a sales opportunity pipeline and manage a collaborative sales campaign
Ability to define and operationalize a plan within an established company
Be able to articulate a business case for the established direction/investment in this space
Familiar with sales automation tools like Discover.org, LinkedIn Sales Navigator, Xant Sales Playbooks to drive new digital pipeline.
Education
5+ years demonstrated sales experience, driving results In high-growth, emerging software segment
Demonstrated success building and developing sales pipeline in fast-growing company
Proven success managing a diversified pipeline for both land and expand sales opportunities, global responsibility is a plus.
Undergraduate degree in business administration or equivalent experience
Master's degree in STEM, Computer Science; or related experience highly desired.
Language: English, native proficiency a must.
Location: US, TBD
Share this post via:
---