Cloud Sales Representative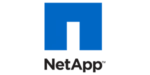 Website NetApp
Job Summary
For the high-energy Sales Professional who is looking at accomplishing career growth by working with the latest Data Management and Cloud technology initiatives for the customers in the Enterprise space. This role provides an opportunity to evangelize the technology strengths of NetApp and help customers in NetApp's Enterprise segment develop a future proof Data Platform.
The role involves creating a strategy for growth of NetApp technology across key Enterprise segments, develop both long term and immediate account strategy, financial targets and critical milestones. You will be responsible to strategize and drive the sales campaigns for the products and solutions. You will be a fulcrum to leverage the teams at various ISVs / leading SI partners and domain specialists within NetApp to understand the application landscape and customer needs and lead the team in sales campaigns to provide a qualitative as well as competitive edge.
Create and maintain a sales pipeline to ensure the quarterly business objectives are met. Engage with prospect organizations through strategic value-based selling, business case definition, references and analyst data. Lead and manage the end to end sales process through engagement of appropriate resources such as Pre-Sales Consultants, Executives and Partners both within NetApp and the partner community. Generate short term results whilst maintaining a long-term perspective to maximize overall revenue generation.
This is a highly strategic role for NetApp, and you will be responsible for actively driving customer interactions and the progress of NetApp technologies within these accounts.
The role will cover key Accounts for all NetApp cloud products and services.
Job Requirements
Highly motivated individual and a team player with 10 + years of similar sales experience
Should have demonstrated experience Selling Cloud / SaaS based Solutions in a B2B environment
Experience with Storage solutions would be an advantage.
Experience which demonstrates a significant level of expertise in technical specifications required to sell NetApp products and services is required.
Specialized knowledge in breadth and/or depth.
Excellent written / verbal communication skills
Ability to leverage and bring together internal functions as well as partners
Ability to gauge market trends and build appropriate business plans
Good understanding of the trends in the Enterprise space.
Handled large complex projects as part of their experience
Demonstrable CXO Level relationships in at minimum one of the above verticals
Experience of selling High End Technology products or software
Education
– More than 10 years of experience is preferred.
– A Bachelor of Arts or Sciences Degree in Electrical Engineer or Computer Science; or related field is required; a Graduate Degree is preferred.
Share this post via:
---