Cloud Performance Engineer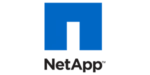 Website NetApp
As a Software Engineer you will work as part of a team responsible for participating in the development, testing and debugging of operating systems and file systems that run NetApp storage applications. In this specific job, you will be a member of the Performance Engineering product development team. As part of the Research and Development function, the overall focus of the group is on competitive market and customer requirements, technology advances, product quality, product cost and time-to-market. Software engineers focus on enhancements to existing products as well as new product development. The Performance Engineering product development team develops new innovations in the core I/O path explicitly targeted at improving ONTAP's performance when deployed into various cloud environments. The team also has responsibility for maintaining, and improving when necessary, ONTAP's active-active failover/giveback performance in all deployment models, both cloud and on-prem.
Essential Functions:
A major part of your responsibility will be to apply current skills and use up-to-date technologies to complete projects as part of the development cycle including: Coding, Testing, Test automation, Debugging, Reliability, and Performance analysis
As part of a team, you will participate in technical discussions where evaluating and executing design and development plans for products are reviewed.
A willingness to work on additional tasks and responsibilities that will contribute towards team, department, and company goals.
Requirements:
Strong oral and written communication skills are essential.
Ability to work collaboratively within a team environment of other engineers to meet aggressive goals and high quality standards.
Experience in software design and development.
Strong aptitude for learning new technologies.
Familiarity with basic concepts of computer architecture, data structures and standard programming practices.
Ability to follow standard engineering principles and practices.
Creative approach to problem solving.
Responsibility and Interaction: 
The types of tasks this individual is responsible are a mix of structured and unstructured tasks. This individual will apply attained experiences and knowledge in solving routine to moderately complex problems.
Interaction: 
This individual interacts primarily with staff to director levels employees within the function, and the technical team on assigned projects. There may be communication with employees in other functions as required.
General direction is provided on routine work, and detailed direction is provided on new projects and assignments; as well as on-going review of activities and priorities.
A Bachelor of Science Degree in Electrical Engineering or Computer Science, or a Master Degree; or equivalent experience is required.
0-3 years of related experience.
Demonstrated ability to have completed multiple, moderately complex technical tasks.The ideal candidate will be an important contributor to team projects
Share this post via:
---