CFM Process Technician – 2000 Sign-On Bonus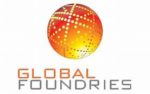 Website GlobalFoundries
About GlobalFoundries:
GlobalFoundries is a leading full-service semiconductor foundry providing a unique combination of design, development, and fabrication services to some of the world's most inspired technology companies. With a global manufacturing footprint spanning three continents, GlobalFoundries makes possible the technologies and systems that transform industries and give customers the power to shape their markets. For more information, visit www.gf.com.
Summary of Role:
GlobalFoundries Fab 8, Malta New York,  is seeking highly skilled and motivated technicians in the Contamination Free Manufacturing (CFM or Defect Metrology) to become part of our state of the art 300mm factory in Malta, New York. These positions will be required to sustain and run the factory floor with primary responsibility of resolving equipment and process issues. The Process Technician position is an hourly shift position working a compressed week of 12-hour shifts. GlobalFoundries is a 24/7 manufacturing facility providing technician support across all shifts. 
Essential Responsibilities Include:
Monitor, control, and qualify state of the art 300mm semiconductor equipment (Defect SEM, Bright Field & Dark Field Scan Tools, Bare Wafer Scan Tools, Macro Inspection Tools and E-Beam Scan Tools).

Perform daily tool qualifications to assure equipment is running at optimum level.· React to error messages from factory systems and/or equipment

Process wafers using defined procedures

Operate metrology/ inspection equipment and interpret results

Learn a wealth of defect and classification codes and be able to sort and tag specific defects for engineering review. 

Review Statistical Process Control charts for process quality and react to Out of Control conditions including defect troubleshooting

Perform visual inspections (quality check

Recover from process and tool interruptions

Use standard software applications (MS Office) and specific programs (Xsite, SiView, SPACE etc.) creating reports and documenting procedures

Identify and address potential areas for improvement and optimize tool availability, cycle time, utilization and cos

Perform engineering experiments by following instructions

Run shift operations including, but not limited to, communications with various other modules, assuring that product doesn't build up behind tools and is processed according to time constraints and key performance indicators

Complete all required reporting and documentation

Understand and follow all health, safety, and environmental procedures and requirements

Actively participate in continuous improvement processes and ongoing training

Train new team members
Other Responsibilities:
Perform all activities in a safe and responsible manner and support all Environmental, Health, Safety & Security requirements and programs.
Required Qualifications:
Fluent in English Language – written & verbal

High School degree

Able to perform shift work on a 12 hours per day shift schedule

Able to work in a cleanroom environment per semi-conductor protocol/requirements

Able to wear all required clean room protective clothing and equipment for normal 12 hour per day shift (excluding breaks)

Ability to perform work in a standing or sitting position for majority of a 12 hour shift (excluding breaks)

Able to lift a minimum of 30 pounds on a periodic basis throughout the shift (preventive maintenance) and/or process issues

Demonstrated technical skills and knowledge of semiconductor processing and process equipment

Demonstrated ability to operate computer and system interface programs to ensure appropriate computing and analysis of production information

Demonstrated ability to follow detailed instructions and procedures to complete tasks and required documentation

Demonstrated work performance in an environment requiring high level of attention to detail and timeliness

Ability to handle multiple tasks simultaneously and prioritize activities

Strong team player with ability to work well within a global team
Preferred Qualifications:
Associate Degree in technical field

2 years direct experience working in semi-conductor manufacturing

Working knowledge of Statistical Process Control methodologies & systems

Equipment or process maintenance experience in semi-conductor manufacturing

Familiarity with Lean processes & activities and Kaizen teams
Share this post via:
---