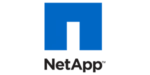 Website NetApp
About NetApp
We're forward-thinking technology people with heart. We make our own rules, drive our own opportunities, and try to approach every challenge with fresh eyes. Of course, we can't do it alone. We know when to ask for help, collaborate with others, and partner with smart people. We embrace diversity and openness because it's in our DNA. We push limits and reward great ideas. What is your great idea?
"At NetApp, we fully embrace and advance a diverse, inclusive global workforce with a culture of belonging that leverages the backgrounds and perspectives of all employees, customers, partners, and communities to foster a higher performing organization." -George Kurian, CEO
Job Summary
As a Category Manager, you are part of the Global Indirect Procurement team responsible for strategic sourcing of goods, and services for your designated categories.  You will serve as a business interface, along with your assigned Business Sourcing Partner/s, between your business unit customers as applicable for the categories you manage. You will work with your Business Sourcing Partner(s), your designated business unit customers to manage sourcing demand and customer requirements for your designated categories and business units. You will focus on assisting your Business Sourcing Partner(s)in developing sourcing strategies for assigned spend categories, as well as the execution of sourcing projects and contract negotiations that are deemed to be strategic in nature. You will also be responsible to identify new opportunities together with the Business Sourcing Manager as well as service improvements with your internal customers. To be successful, you will need to be extremely organized; able to collaborate and partner in a complex environment; have good communication and facilitation skills; and be a motivated self-starter
Job Responsibilities
Essential Functions: Sourcing
Execution of strategic sourcing projects in designated business units, working with the business unit customers, and Business Sourcing Partners which includes but is not limited to drafting of agreements, Requests for Information (RFI), Requests for Proposal (RFP) and Request for Quotation (RFQ) documentation with limited direction using traditional or e-sourcing applications.
Ensuring Sourcing Managers as well as Contracting and Sourcing Analysts follow the category strategy
Participates in post sourcing project reviews and project evaluations
Implements change management strategies within designated business units to increase utilization of best practices sourcing and procurement solutions
Participates in standardized relationship management processes globally for designated business area(s)
Develops an understanding of the designated business unit market strategy and in coordination with the Business Sourcing Partners, proactively identifies individual spend category strategies that will allow to meet aggressive cost reduction targets
Assists the Business Sourcing Partner in business unit capacity and demand planning forecasting customer business unit demand for GSS services
Negotiation of global preferred supplier agreements
Maintains the contracting database and feeds the SRM system
Sourcing Operations
Provides feedback on procurement processes and work streams
Creates and approves work orders, tracks and reports status of sourcing projects
Creates and maintains Category cards detailing overall category strategies, preferred vendors and business unit requirements for PR2PO execution
Reviews procurement requests outside category card guidelines and approves waivers when applicable
Has deep process skills; an understanding of process costs, and the ability to work with operations and the tactical sourcing team to ensure effective operations and agreed upon service levels.
Propose efficiencies improvement through Robotic Process Automation
Job Requirements
Education:
An MBA/Bachelor of Arts or Sciences Degree required, or equivalent experience.
Experience:
A minimum of 8 years of experience as an individual contributor and a minimum of 5 years as a people manager is required.
Significant prior experience in all elements of sourcing and category management for indirect services, including professional services.
Experience conducting strategic sourcing for indirect spend categories
Experience in drafting of agreements, (RFI), (RFP) and (RFQ) documentation with limited direction using traditional or e-sourcing applications.
Leads & designs category, sourcing strategy and demand planning discussions, using group facilitation strengths and experience
Proven negotiations skills
Ability to develop and analyze business cases, spend analytics, financial models and translate data into convincing information
Strong Project Management skills with the ability to lead, prioritize activities, and manage multiple critical projects
Effective written and verbal communication and influencing skills (both internally with customers, and the supplier community
Ability to collaborate and partner with others internally and with designated business unit customers
Knowledge of productivity and service level measures and methodologies.

Demonstrated ability to manage multiple, critical projects is required
Share this post via:
---