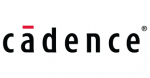 Website Cadence
At Cadence, we hire and develop leaders and innovators who want to make an impact on the world of technology.
Cadence has a 25 year history of applying leading edge optimization and analysis algorithms to extremely complex problems in semiconductor and electronic design, verification, and analysis. With its Sigrity platform, Cadence is the leader in providing software for IC package physical design and for analyzing power integrity, signal integrity and design stage electromagnetic interference.
Requirements:
MS/PhD in EE, CS, math, mechanics, or related degree
Strong background on 3D CAD modeling and/or computational math
Experience developing and maintaining CAD software
We're doing work that matters. Help us solve what others can't.