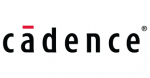 Website Cadence
At Cadence, we hire and develop leaders and innovators who want to make an impact on the world of technology.
Position RequirementsM.S. or BSC Electrical/Computer Engineering (or similar degree)
Exp 5+ years of relevant experience
Strong debug and problem-solving skills
Prior experience with Silicon validation and characterization of DDR subsystems
Prior hands-on experience with high-end lab equipment such as Scopes, BERTs, AWGs, temperature controllers, programmable power supplies
Prior experience with software automation program development.
Ability to clearly communicate technical challenges.
Willing to travel to customer sites worldwide
Experience with DDR memories desirable
Knowledge of SOC platforms
Strong communications skills
Position Description (what the role does)Silicon Validation and characterization
Perform silicon bring-up, functional validation and PVT characterization of DDR IP and Memory sub-system interface
Collect structured measurement data and perform data analysis
Participate in validation and characterization of critical sub-blocks like high-speed IOs, DDR Power management system etc.
Develop and optimize comprehensive measurement automation
Generate detailed DDR Silicon Characterization reports.
Work closely with other DDR teams to understand chip architecture, hierarchy and provide feedback on silicon performance, margin to designed specification for helping improve and fine tune IP design
We're doing work that matters. Help us solve what others can't.
Share this post via:
---