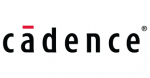 Website Cadence
At Cadence, we hire and develop leaders and innovators who want to make an impact on the world of technology.
Responsible for build and release of products and developing/maintaining CM tools and systems that support configuration management infrastructure.
Will work closely with product cross functional team – program manager, R&D, product validation, documentation, manufacturing.
We're doing work that matters. Help us solve what others can't.