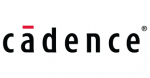 Website Cadence
Responsibilities:
As the leader of Tensilica's Hardware Engg team, you will be responsible for managing the RTL design and Verification teams and driving the long-term vision for the Xtensa core hardware platform
Facilitate strong senior Directors and Architects in the HW team to deliver Quality products on schedule.
Work with customers, marketing and vertical DSP teams to understand requirements and enhance the platform to best address those needs.
Guide development of tools and methodologies for processor design spanning RTL development through verification.
Lead the development of the Xtensa hardware platform and collaborate with the Software and EDA teams to deliver platform releases.
Be a strong advocate for the Xtensa Hardware team with other internal teams in Tensilica.
Motivate the team to come up with innovative solutions and promote Tensilica technology in external venues.
Requirements:
Processor design expertise in the development of CPU or DSPs. Deep knowledge in an industry standard ISA essential.
Deep knowledge in the definition of complex hardware micro-architectures essential. Proven track record in delivering innovative micro-architecture solutions for successful products.
Strong track record in understanding Software issues and Hardware microarchitectures.
Experience in leading big global teams spanning multiple geographies.
Demonstrated ability in working with Executive management on developing tactical and strategic strategies.
Master's in Computer Engineering or related field with a PhD strongly preferred.
We're doing work that matters. Help us solve what others can't.