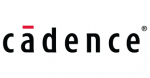 Website Cadence
Product scope includes RTL-to-GDS digital implementation platform and signoff products: INNOVUS (PnR), TEMPUS (STA), VOLTUS (Power analysis), QUANTUS (cell-level extraction). Discover and qualify sales opportunities given strengths of Cadence's digital implementation solution. Instruct customers on how to produce optimal quantitative and qualitative results. Customize digital implementation flows for producing optimal quality of results and turn-around-time for advanced node designs. Create customized flows and methodologies to solve challenging customer issues. Identify, file, and track product-related defects, and provide resolution to customers. Run workshops, lunch-n-learns, and training. Build lasting technical relationships with customers, RnD, product engineering, marketing, and peers. Some travel required.
Qualifications:
– Outstanding oral communication skills to deliver product presentations, updates, and training
– Capable of multiplexing customer support activities including benchmarks
– Ability to work creativity and independently to deliver 100% customer satisfaction when provided with account objectives
– Experience with advanced node flows and methodologies focusing on the latest technologies for Low Power,
– Design-For-Yield (DFY) and Design-For-Manufacturing (DFM)
– Working knowledge of timing libraries, design constraints, STA.
– Experience in timing closure
– Experience with industry standard cell-level place-and-route, STA, power analysis, and parasitic extraction products
– Experience with tcl coding may be required to customize digital implementation flows. Ability to instruct others on how to produce optimal quantitative and qualitative results.