Principal Product Validation Engineer
Full Time
Applications have closed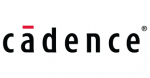 Website Cadence
Cadence is a pivotal leader in electronic design, building upon more than 30 years of computational software expertise. The company applies its underlying Intelligent System Design strategy to deliver software, hardware and IP that turn design concepts into reality.
Cadence customers are the world's most innovative companies, delivering extraordinary electronic products from chips to boards to systems for the most dynamic market applications including consumer, hyperscale computing, 5G communications, automotive, aerospace industrial and health.
As PV engineer, this person  will be responsible for product validation [quality engineering] with following activities:
• Develop accuracy test cases
• Develop & execute the test plans
• Create new test cases to verify/validate new features/enhancements
• Work with PEs and R&Ds to review code quality, provide assessment on quality gaps and create and integrate test cases to fill quality gaps
• Work with PEs to integrate customer test cases as part of regression suite
• Maintain regression tests
• Validate and close fixed CCRs
• This person should have effective personality & communication skills to work within the PV group, and with cross functional groups [such as R&D and PE]
• This person should be able to work independently, being able to collaborate remotely with team members outside of Ireland.
Desired Skills:
• M.S. or Ph. D. (EE), (CS), or related area. 8 year of experience within the EDA/technology or 10 years of experience in Software Engineering
• Good to have: project lead experience
• EDA specific knowledge in Physical Verification
• Experience with Cadence software: Virtuoso, Innovus, Quantus, Physical Verification tools
• Unix platform deep knowledge and work experience
• Advanced scripting languages knowledge (sh, tcsh, Perl, Python)
• Knowledge of the Software Engineering Methodologies
We have 2 positions available for this role
Share this post via:
---