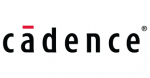 Website Cadence
We are looking for an RF/microwave design engineer with experience using Microwave Office software, experience with other high-frequency electronic design automation (EDA) software tools, or strong interest in learning RF/microwave design to assist engineers with high-frequency designs.  You will be exposed to various capabilities of the AWR software from design concept to layout completion for multiple types of circuits (power amplifiers, mixers, etc.) using different technologies (GaAs, SiGe, GaN, PCB, etc.)
Duties include:
– Provide technical assistance and training on the use of the AWR Design Environment software products.
– Assist in the implementation of AWR software into the customers' design methodologies.
– Support technical evaluations as well as benchmarks.
– Consult with customers to understand their needs and communicate feedback internally.
– Work closely with research and development to identify and prioritize product improvements.
– Verify that software enhancements adequately address their target problems.
– Position may include some travel
You will love this job if you:
– Want to use your design and tool expertise to help customers solve their problems the best way possible.
– Can translate customer functional needs into software features or flows, and vice versa.
– Like to use your experience to improve our products.
Position Requirements:
– MS in Electrical Engineering, Computer Engineering, or related field and 3+ years of relevant industry experience (preferred). New college grads are encouraged to apply!
– Experience with Cadence Virtuoso would be highly desirable.
– Excellent oral and written communication skills.