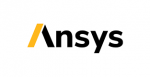 Website ANSYS
Summary / Role Purpose
Ansys develops complex simulation software on a whole range of physics domains.
Our team at Ansys creates the state of the art simulation software that enables our customers to design their optical systems and sensors and then simulate their performance in the virtual world without the need for costly prototypes.
As an R&D Engineer II you will contribute to the continuous evolution of Ansys Speos, our best in class optical system design simulation product.
You will be regularly collaborating with a team of expert professionals to understand customer requirements and accomplish development objectives.
Key Duties and Responsibilities
· Research, design and contribute on implementing features in a state-of-the-art Computer Aided Design (CAD) software application
· Understand, employ and contribute towards software engineering best practices with guidance from Senior Engineers.
· Perform moderately complex bug verification, release testing and beta support for assigned products.
. Research problems discovered by QA or product support and develop solutions
· Participate in scrum meetings. Interact constructively with colleagues, providing constructive feedback and insight to support the team goals.
· Work under the general supervision of a development manager
Minimum Education/Certification Requirements and Experience
· BS in Engineering, Computer Science, or related field with 3-5 years of commercial software development experience
· Solid experience of design and implementation of object-oriented application features in C# on the Windows platform
. Experience with Unit Tests (MSTest, NUnit, or xUnit.Net)
· Experience in using Microsoft Visual Studio and Software versioning management tools (GIT)
· Experience in integrating with 3rd party SDKs
Preferred Qualifications and Skills
· Technical knowledge and experience working with CAD or 3D software platforms
. Experience with Pyhton scripting
· Experience in Windows UI technologies
· Knowledge of agile development methodologies
· Solid written and oral communication skills in both French and English
· Ability to learn quickly and to collaborate with others
· Exposure to scientific simulation software
CULTURE AND VALUES
Culture and values are incredibly important to Ansys. They inform us of who we are, of how we act. Values aren't posters hanging on a wall or about trite or glib slogans. They aren't about rules and regulations. They can't just be handed down the organization. They are shared beliefs – guideposts that we all follow when we're facing a challenge or a decision. Our values tell us how we live our lives; how we approach our jobs. Our values are crucial for fostering a culture of winning for our company:
Customer focus
Results and Accountability
Innovation
Transparency and Integrity
Mastery
Inclusiveness
Sense of urgency
Collaboration and Teamwork
WORKING AT ANSYS
At Ansys, you will find yourself among the sharpest minds and most visionary of leaders, collectively aiming to change the world with innovative technology and remarkable solutions.  With the prestigious reputation in servicing well-known, world-class companies, standards at Ansys are high, met by those willing to rise to the occasion and meet those challenges head-on.  Because at Ansys, it's about the learning, the discovery and the collaboration.  It's about the "what's next" as much as the "mission accomplished".  It's about the melding of disciplined intellect with strategic direction and results that have, can and will impact real people in real ways, forged within a working environment built on respect, autonomy and ethics.
At Ansys, you will find yourself among those eager to drive the world towards the next best thing with hands planted firmly on the wheel.
Our team is passionate about pushing the limits of world-class simulation technology so our customers can turn their design concepts into successful, innovative products faster and at lower cost.  As a measure of our success in attaining these goals, Ansys has been recognized as one of the world's most innovative companies by prestigious publications such as Bloomberg Businessweek and FORTUNE magazines.
Ansys is an S&P 500 company and a component of the NASDAQ-100.
For more information, please visit us at www.ansys.com
Ansys is an Equal Opportunity Employer. All qualified applicants will receive consideration for employment without regard to race, color, religion, sex, sexual orientation, gender identity, national origin, disability, veteran status, and other protected characteristics.
Ansys does not accept unsolicited referrals for vacancies, and any unsolicited referral will become the property of Ansys.  Upon hire, no fee will be owed to the agency, person, or entity.
Share this post via:
---