Business Administration Manager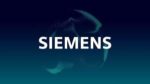 Website Siemens EDA
Job Description
Business Administration Manager – Central Functions & Governance (Smart Infrastructure – Regional Solutions & Services (SI-RSS))

We are Smart Infrastructure Business at Siemens. Siemens Smart Infrastructure combines the real and digital worlds across energy systems, buildings and industries, enhancing the way people live and work and significantly improving efficiency and sustainability. We work together with customers and partners to create an ecosystem that both intuitively responds to the needs of people and helps customers achieve their business goals. It helps our customers to thrive, communities to progress, and it supports sustainable development to protect our planet for the next generation.

Regional Service and Solutions business unit acts as a trusted advisor and reliable partner, as a system integrator, service provider and a product vendor. Siemens offers energy-efficient, safe and secure buildings and infrastructure.

JOIN US! WE MAKE REAL WHAT MATTERS. THIS IS YOUR ROLE.

We are looking for dedicated and talented people who tackle ever-changing challenges, customer needs, and questions from colleagues with clever concepts and creativity.  We embrace change and work with curious minds re-inventing the future of work.  Join us and let us focus together on what's truly important: making lives better with new ideas and the latest technology around the world.

Key Areas of Responsibility:

Ensuring the financials related to RSS activities are monitored, analyzed and controlled, both with respect to cost and time, including advanced heads up on likely deviations to the budget and targets. Preparing and analyzing MIS reports to facilitate timely and appropriate action by RSS management and segments/regions. Monthly forecast updates in line with expectation. Acting as a "trusted partner" to the RC management by maintaining the accuracy of books and records, including recording of such in the appropriate systems, e.g. SAP – ensures compliance with Siemens-FRG plus the local GAAP requirements. Ensures all related reporting and controlling activities. Providing necessary support in quarterly audits.
Forecasting & Analysis– Monthly forecasting in ESPRIT/SMART alongwith appropriate commentary. Regular P&L analysis to ensure correctness in actual postings.
Management decks – Preparation of slide decks for reviews with regional and country management by compiling inputs from various stakeholders.
ICFR / RIC – Review the implementation of processes according to policies and guidelines through the risks analysis and harmonization of internal controls, ensuring the design and quality of them.
SI CPM Program – Provide support and govern SI CPM program to ensure that there are adequate project commercials managers in regions for project management.
Central Projects – Support the Project Manager in managing centrally managed projects (Pan India Projects) that the financial results according to set targets are managed with due professional care and optimizes the project margins, cash flow and assets and financing instruments. Proactively communicate with customer's commercial representatives to resolving of commercial issues. Drive Contract & Claim management strategies to maximize the project outcome.
Tax Governance – Support business regions to reconcile Sales tax, GST & Digidoc related matters and govern them with difference between GSTR 2A & GSTR 3B.
Audits – Handling & supporting in all types of audits including Statutory, tax, ICFR & GST etc. handling queries & variances from internal & external auditors on closed on timely basis.
Insurance Coordination – Support regional BA colleagues in ensuring all projects are adequately covered with insurance during the executions.
Governance of Power of Attorney – Support regional BA colleagues to ensure that the Power of attorney is timely updated for any changes & track project related PoA.
Education & Experience
Professional commercial knowledge. Minimum Bachelor of Commerce Degree (professional course in management (cost accountancy / chartered accountancy / MBA in finance etc.) is desiarable
Fluent English spoken skills and outstanding communications skills with internal key stakeholders (Regional BA Colleagues, Legal, Tax. Insurance, accounting, Procurement, local entity management)
Candidate having at least 6-8 years relevant experience are preferred.
Share this post via:
---