Building Automation Project Manager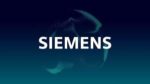 Here at Siemens, we take pride in enabling sustainable progress through technology. We do this through empowering customers by combining the real and digital worlds. Improving how we live, work, and move today and for the next generation! We know that the only way a business thrives is if our people are thriving. That's why we always put our people first. Our global, diverse team would be happy to support you and challenge you to grow in new ways. Who knows where our shared journey will take you?
Our Smart Buildings help to create efficient, safe, adaptable, and responsible environments. Our aim isn't just about improving buildings; it's about creating perfect places that improve people's lives.
Project Managers coordinate and deliver multiple, simultaneous Building Automation projects of various complexities in large commercial buildings such as hospitals, universities, and industrial facilities. Why is this so important? In this challenging and rewarding role, you are not just a Project Manager – you're the catalyst that propels our projects to success, the guide who navigates us through complexities, and the driving force that ensures customer satisfaction. Your work affects all aspects of our projects, from fiscal responsibilities to job cost reporting and project billing.
Curious to see what a Project Manager does on a day-to-day basis? CLICK HERE: Project Manager
As a Project Manager, you will:
Developing the project: Reviewing specifications, drawings, and project-specific documents to clearly establish the project's direction, and creating a comprehensive project schedule that identifies critical installation needs
Mastering project resources: Managing the requisition of supplies and materials, assisting the Operations Manager in subcontractor solicitation and contracting, and tracking resources and progress to ensure project efficiency
Orchestrating project operations: Conducting technician orientations and providing essential project documentation; monitoring project events, documenting impactful developments, and actively pursuing change-order opportunities to improve project scope and schedule
Administering project finance: Reviewing project costs, coordinating project-specific billing with the Accounting team and Operations Manager, and keeping an eye on project efficiency to maximize resources
Executing project closure: Coordinating commissioning resources, expediting the return of project-specific mark-ups for as-built development, and completing all necessary close-out documentation to wrap up projects effectively
You will make an impact with these qualifications: 
Basic Qualifications:
High School Diploma or state-recognized GED
Project management experience in the HVAC controls industry
Knowledge and understanding of HVAC industry applications; ability to read and understand MEP drawings and specifications, and electrical, network, and control wiring diagrams; knowledge of industry-standard communication protocols such as Ethernet, Modbus, and BACnet
Proficient in Microsoft Office and Microsoft Project
Legally authorized to work in the United States on a continual and permanent basis without company sponsorship
Must be 21 years of age and possess a valid driver's license with limited violations
Preferred Qualifications:
Associates Degree or Bachelor of Mechanical or Electrical Engineering Degree preferred
5+ years preferred project management experience in the HVAC controls industry
You'll benefit from: 
Siemens offers a variety of health and wellness benefits to our employees. Details regarding our benefits can be found here: https://www.benefitsquickstart.com/siemens/index.html
The pay range for this position is $72000 – $123500 / year. The actual wage offered may be lower or higher depending on budget and candidate experience, knowledge, skills, qualifications, and premium geographic location.
Share this post via:
---