Building Automation Controls Systems Service Supervisor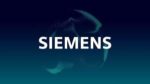 Building Automation Service Supervisors lead a team responsible for performing service work for building automation systems. You will provide technical expertise, leadership, and accountability for all service contracts, technical support programs, and time-and-materials (T&M) work. Why is this so important? Our Building Automation Service Supervisor's technical expertise, problem-solving skills, and leadership abilities contribute to the efficient operation of buildings, occupant comfort, energy savings, and the overall success of Siemens' services.
As a Building Automation Service Supervisor, you will:
Lead and Develop Teams: Supervise, train, and mentor the service team, setting goals, monitoring performance, and conducting employee review meetings. Schedule formal training to enhance team skills
Task Management and Business Growth: Determine appropriate technical labor distribution to meet customer needs, schedule tasks for team members, and drive business growth by effectively leading the team. Assist with maintenance activities and ensure proper paperwork submission. Identify chargeable opportunities such as upgrades, expansions, and time-and-material services. Travel as needed between Siemens branch locations and customer sites
Service Documentation: Complete and submit comprehensive service orders and reports for each assignment
Transition and Collaboration: Participate in the transition from sales/projects to service, including final project walkthroughs, scope reviews for service agreements, and seamless information turnover to the inspection
Customer Relationship and Satisfaction: Develop strong customer relationships, maintain high levels of satisfaction, and ensure timely and effective communication
Safety Management: Champion safety compliance, ensure adherence to safety requirements, and provide proper training
You will make an impact with these qualifications:
Basic Qualifications: 
High school diploma, state-recognized GED
7+ years' experience in the installation, maintenance, engineering, supervision, or project management of building automation systems
Ability to read/understand design and construction documents
Must be proficient using computers and have excellent organizational, interpersonal, and communication skills
Qualified applicants must be legally authorized for employment in the United States without the need for employer-based sponsorship now or in the future
Must be 21 years of age and possess a valid driver's license with limited violations
Preferred Qualifications: 
Bachelor's Degree
3+ years' engineering, supervisory, or project management experience within the building automation controls systems industry
You'll benefit from:
Siemens offers a variety of health and wellness benefits to our employees. Details regarding our benefits can be found here: https://www.benefitsquickstart.com/siemens/index.html
The pay range for this position is $65500 – $112400 / year and the annual incentive target is 5% of the base salary. The actual wage offered may be lower or higher depending on budget and candidate experience, knowledge, skills, qualifications and premium geographic location.
Share this post via:
---