Build & Release Engineer (Configuration Management)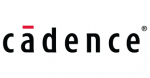 Responsibilities for this role:
– Perform CM and release engineering tasks to deliver technologies and products. Including testing, reporting, static analysis builds, web pages.
– Develop/maintain CM tools and systems that support build and release
infrastructure. Implement improvements through automation scripts
which follow best practices.
– Manage day to day build and release activities. Diagnose issues,
prioritize incoming requests, and follow up.
– Meet deliverable schedules on time, with high quality that meet
internal standards.
– Represent configuration management in the product cross functional
team – program manager, R&D, product validation, documentation, manufacturing.
– Work in a team environment and collaborate with CM colleagues.
Skills and experience required:
– Familiar with software configuration management concept and processes.
– Familiar with Perforce and/or other source code control tools.
– Must have extensive working knowledge and experience of branching and
merging in source code control system.
– Knowledge and experience with Linux/Unix.
– Experience in script programming (eg, Perl).
– Experience in makefile, gcc/g++, and/or other compilers. Porting on Unix
platforms and Windows as it pertains to the build and release infrastructure.
– Candidate must be able to multitask to support multiple development
releases while working on projects for process improvement or enhancements.
– Must have attention to detail and excellent verbal and written communication
skills. Candidate must be self driven and self learner.
– Bachelors in Computer Science or Electrical Engineering + 4 years of related
experience.
– Be proud and passionate about the work you do.
The annual salary range for California is $108,500 to $201,500. You may also be eligible to receive incentive compensation: bonus, equity, and benefits. Sales positions generally offer a competitive On Target Earnings (OTE) incentive compensation structure. Please note that the salary range is a guideline and compensation may vary based on factors such as qualifications, skill level, competencies and work location. Our benefits programs include: paid vacation and paid holidays, 401(k) plan with employer match, employee stock purchase plan, a variety of medical, dental and vision plan options, and more.
Share this post via:
---