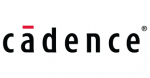 Website Cadence
Job Description:
– A role of block/chip level physical design and chip level physical verification engineer;
– Job content includes:
– Physical Design, including: placement, CTS, routing, etc. ;
– Physical Verification;
– Static Timing Analysis.
Job Qualification:
– Rich knowledge of the design rule for the process of N28/N16 and below;
– Ability of fixing the physical design violations, including: DRC, DUM, LVS, ANT, ERC etc.;
– Experience in chip level physical verification is preferred;
– Basic knowledge/experience of the physical implementation and static timing analysis;
– Bachelor or above degree in majors of EE/CS/IT, with more than 5 years' work experience;
– Good ability of effective learning and independent thinking;
– Good ability of communication and teamwork;
– Carefulness, responsibility and persistence.