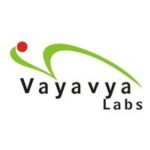 Website Vayavya Labs
Experience: 4 to 7yrs
Job Brief:
Automotive Software is a rapidly growing field. Software development has a large role in the automotive industry of today.
Vayavya is looking for engineers who have experience in Ethernet and Networking.
Job Description:
The role involves designing and implementing network configurations for the ADAS platform. It also involves working closely with the Automotive OEMs to understand and fix issues related to performance and networking.
Key Technical Skills:
Excellent programming skills in C
Experience in hardware oriented / embedded firmware development
Hands-on experience in the following

IPsec/Traffic shaping
Firewall configuration and management
IP routing table and management
Writing configuration scripts

Experience in debugging issues w.r.t packet drops and network performance
Understanding of Ethernet and the whole ADAS ecosystem (Good to have)
Good scripting skills (Good to have)
Key Non-Technical Skills:
Self-managed and ability to learn and adapt
Eager to take on new challenging work
Strong analytical and problem-solving skills
Excellent verbal and written communication skills (Good to have)
Vayavya Labs is a growing Embedded software Tools & Services firm. The firm is known for its technology & R&D initiatives to differentiate from the competition. With 12 patents in the field of Embedded software, Automation Tools, Domain-Specific Languages, Compiler Tech we are also driving industry standards to realize Software-Driven Verification to solve complex problems of EDA, ESL and Semiconductor domain.
We are working with several automotive OEMs/Tier1s and interesting startups, on the next-generation vehicles.
If you are interested in the role please email your resumes to career@vayavyalabs.com, specifying "Automotive Networking" in the subject line. This is an immediate requirement and we are looking for someone who can join us quickly.
Share this post via:
---