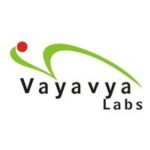 Website Vayavya Labs
Experience: 4 to 7 yrs
Job Brief:
Automotive embedded systems is a rapidly growing field. Embedded Software development has a large role in the automotive industry of today.
We are looking for experienced engineers who have experience in Board bring-up, Kernel level programming on Linux.
Job Description:
As a part of the ADAS team, you will
Involved in the development and validation of the latest ADAS platform. As an Automotive developer, your work involves bringing up boot-loaders and drivers for the platform.
Key Technical Skills:
Experience in hardware oriented / embedded firmware development
Extensive embedded Linux user space and kernel development
Excellent programming skills in C
Board bring-up expertise and excellent debugging skills
Ability to work with bootloaders and Board Support Packages
Experience in writing various peripheral drivers
Key Non-Technical Skills:
Self-managed and ability to learn and adapt
Strong analytical and problem-solving skills
Excellent verbal and written communication skills
Experience with customer interactions (Good to have)
Share this post via:
---