Automation Engineer – Hardware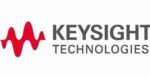 Website Keysight EDA
About the Job:
We are seeking a qualified, motivated individual to join our company as an Automation Engineer. This position is with Keysight's World Order Fulfillment organization associated with Semiconductor Infrastructure Solutions (SIS) laser interferometry products. Our ideal candidate has at least a master's degree in engineering with a focus on automation, mechanical engineering (ME), electrical engineering (EE), computer engineering (CE), or a relevant field. You also need superb problem-solving and communication skills.
About the Team:
We are a world leader in the design and manufacture of laser interferometry systems, precision optical components, complex monolithic optics (CMOs), and advanced electronic measurement solutions. Our systems offer high precision in a wide dynamic range, the ability to simultaneously measure positions with multiple degrees of freedom, and the highest accuracy available in both air and vacuum environments. As part of our team, you will create automated systems for use in a production and manufacturing environment. You will collaborate with cross-functional teams and departments to determine existing automation capabilities and future opportunities, creating detailed project road maps for automation projects that support our business objectives.
Responsibilities:
Lead collaborative discussions between leadership and key stakeholders to determine automation capabilities and goals.
Support existing automation technology with component and process upgrades.
Generate and implement Engineering Change Orders (ECO).
Troubleshoot Automation technical problems and support product repair activities.
Work with R&D engineers to support and participate in New Product Introduction activities.
Maintain knowledge in your primary area of expertise and understanding of technologies and standards required for the development of Keysight products.
Protect IP through disclosures, patent applications, defensive publications, or similar.
Basic Qualifications: 
Minimum 5 years of experience and a BS in ME, EE, CE, or a similar technical field.
Experience with the design and implementation of automated systems, especially as related to manufacturing.
Strong ability with software testing and validation. Solid understanding of computer programming and software development.
Ability to troubleshoot equipment problems and perform complex system tests.
Creative thinking skills, detail-oriented personality, excellent manual dexterity.
Self-starter able to think and act independently to translate general objectives into tangible results, with a record of delivering successful results on schedule.
Excellent communication and ability to work well in team environment with people at all levels.
Desired Qualifications:
A master's degree (MS) in engineering with a focus on automation, ME, EE, CE, or equivalent.
Experience with semiconductor capital equipment and/or precision motion controls.
Knowledge of and significant prior experience in optics and laser systems is highly desirable.
Share this post via:
---