Assoc Enginer, Equipment Engineering (Implant)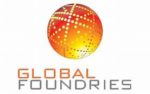 Website GlobalFoundries
GlobalFoundries is a leading full-service semiconductor foundry providing a unique combination of design, development, and fabrication services to some of the world's most inspired technology companies. With a global manufacturing footprint spanning three continents, GlobalFoundries makes possible the technologies and systems that transform industries and give customers the power to shape their markets. For more information, visit www.gf.com.
Essential Responsibilities include: 
Follow SOP and carry out CAS per specification
Execute good maintenance of support tool
Perform shift duties (12-hours shift) to support the running of production in the Module and ensure equipment readiness and worthiness for production
Execute in-depth preventive maintenance (PM) as per PM schedule and specifications
Troubleshoot basic equipment related issues and minimize equipment downtime – Assist Engineer in the installation and hook up of new or upgrading equipments Know how to use SPACE to monitor SPC charts. Understand all the PR rules and follow CAS correctly. – Know how to use measurement instruments effectively in data collection.
Maintain good housekeeping in the production floor / sub-fab / office and maintenance support areas – Ensure and follow good safety practice and also safe custody of tools, equipment and other properties belonging to the Module
Provide proper and accurate passed down of line issues and documentation (fill up and file the checklists) – Wafer scrap reduction awareness – Coordinate with Specialists to ensure efficiency of work to meet Mfg and Module objectives.
Responsible and accountable for complying with and implementing environmental, health, safety and security (EHSS) system, policies, procedures and guidelines that are applicable to your scope of work, thereby maintaining a healthy and safe workplace.
Other Responsibilities: 
Perform all activities in a safe and responsible manner and support all Environmental, Health, Safety & Security requirements and programs
Required Qualifications: 
Nitec / Higher Nitec/Diploma in Electrical / Electronics / Mechanical / Mechatronics / Microelectronics Engineering
1-2 years working experience in Electrical / Electronics industry
Can Perform 12-hours rotating shift
Good Team Player
Logical
Good ownership and accountability
Flexible and able to support overtime
Self motivated, meticulous, and disciplined
Share this post via:
---